Missed PAN-Aadhaar Link? Here's What to Do Next!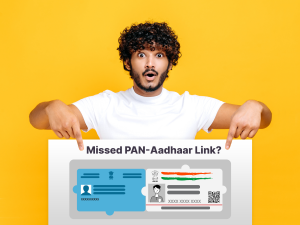 The deadline to link your PAN and Aadhaar cards was June 30, 2023. The consequence of not linking these two documents was that your PAN card would become inoperative.
However, there is no need to worry. In this blog, we will take a look at how to make your PAN operative again.
What Happens If You Don't Link PAN-Aadhaar
The IT department has made it mandatory for individuals to link their PAN and Aadhaar cards. While there was an extensive deadline given to complete this process, certain individuals have not yet done so.
Here are the repercussions of not linking these two documents –
You will not receive any refunds made against your PAN card

You will not be able to file IT returns 

Pending returns will also not be processed

Tax will be deducted at a higher rate against the inoperative PAN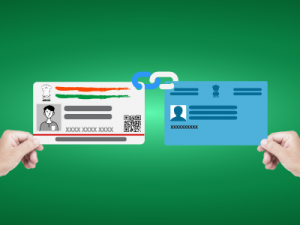 Next Steps 
If you still need to link your PAN and Aadhaar cards, here's what you need to do.
The Central Board of Direct Taxes released a notification on 28 March 2023 regarding this issue. Individuals can make their PAN cards operational again after 30 days by paying a fee of Rs. 1,000. However, the linking process of PAN-Aadhaar must be completed first.
For example, if an individual links his/her PAN-Aadhaar on 10 July 2023, the PAN will become operative on 9 August 2023. However, within these 30 days, the consequences of not linking PAN and Aadhaar will apply.
If you are wondering how to link your PAN and Aadhaar cards, check out our guide here.
In Conclusion
The Indian government has made it compulsory for citizens to link their PAN and Aadhaar cards. This was done with the goal of increasing transparency in financial transactions. The deadline was 30 June 2023 and if individuals did not link their documents, their PAN would be inoperative.
However, individuals can link their PAN-Aadhaar even now after paying a fine after which their PAN will be operative after 30 days.
If you have not completed the linking yet, you are advised to do so at the earliest.