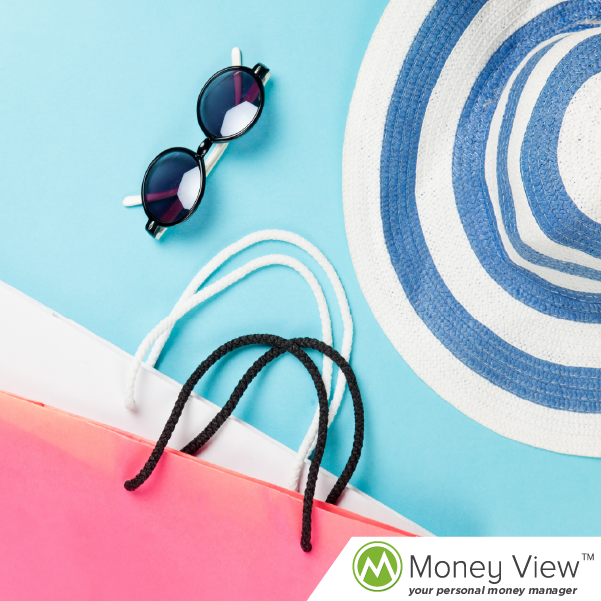 Fashion doesn't last. One reason I don't like investing in funky clothes and accessories. I prefer mix-and-match over buying a new dress for every occasion. But that doesn't mean I stay away from style. I've learned a few tricks that have helped me to make a statement without stocking my wardrobe. If you are a wise shopper, on a shoestring budget or in a mood to experiment, try these money-saving style tips that are also high on fashion.
Dress it up With a Scarf
Oblong, wrap, square or shawl style – a scarf is a perfect accessory for all seasons. And, there is no need to spend a fortune on it. Be a designer – go to a local dupatta shop, buy cotton prints and trim them as you like. Play with colours and designs. You can make two scarves from a dupatta. Keep one for yourself, gift other to your friend. It's a style statement around your neck, and cover your head with when are out in sun.
Cost – INR 150-200
Team Plain Clothes with Bright Accessories
Add colour to your plain outfits by teaming them with right accessories. Buy from roadside vendors, exhibitions and online sale. They are in-style and pretty affordable. While one neckpiece from a mall store costs around 500 rupees, you can buy 7-8 pieces from a roadside vendor in the same price. In thousand bucks, you can change your look this summer.
Cost – INR 80-150
Tote Bag for Fun and Space
Want to make a statement with your bag – buy tote. It's big, fun and relatively cheap. You can store all your summer essentials in it – sunscreen, wallet, phone, keys, sunglasses, umbrella, and still have room for more. Buy jute or fabric totes – washable, cheap and light. Choose simple tote bag without too much embellishments.
Cost – INR 300-500
Spaghetti Top to Add Grace and Colour
Don't upgrade your entire wardrobe this summer, just buy quality innerwear to bring grace to your old tees and shirts. Innerwear makes or mars your fashion statement. Cover old and worn-out shirts by wearing a quality spaghetti top inside. Opt for contrasting colours and create a funky look. Do the same by buying a slip. Cheap clothes don't have good lining or support. Make old clothes come alive with this affordable purchase.
Cost – INR 200-350
Say Yes to Funky Flip-Flops
Do you know flip-flops are comfy, fashionable and light on pocket? Ditch shoes and buy them. Beat the summer heat and save money in one simple step. Flip-flops from any brand are cheaper than other type of shoes. They look chic with a skirt, denim and even with a dress. Buy two-three pairs, and walk with confidence and ease.
Cost – INR 150-250
Buy Headgear, Bands and Back-clips
For an instant makeover, dress up your hair. Tie your hair and use hair accessories to style them up. There are cool hair bands, back clips and pins that can add fun to your look. Buy a few and change your look this summer.
Cost – INR 100-200
Go Simple and Natural
In summer – go natural! Stick to cotton, silk and jute. These fabrics give a rich look. Ditch bold prints or patterns, and buy plain or striped tops or kurtis. They are cheaper than embellished clothes. Opt for pastel colours, they give an expensive feel. And, unlike bright colours they don't fade off with washing.
Cost – Under INR 500
Extra Care for Cheap and Old Clothes
Care goes a long way in summer fashion. We all itch to wear old, worn out and comfortable clothes. Use simple tips to wear worn out clothes – iron them, cut the loose threads, fix the button, wear it with your favourite denim, skirt or shorts.
Cost – Free
Use these ideas, buy some cool accessories and beat the summer heat in style.
A Company Secretary by profession, Saru found her true calling in writing. She blogs at sarusinghal.com which she religiously updates every Monday for the last four years.