Single and Working — Here's How to Make Your First Budget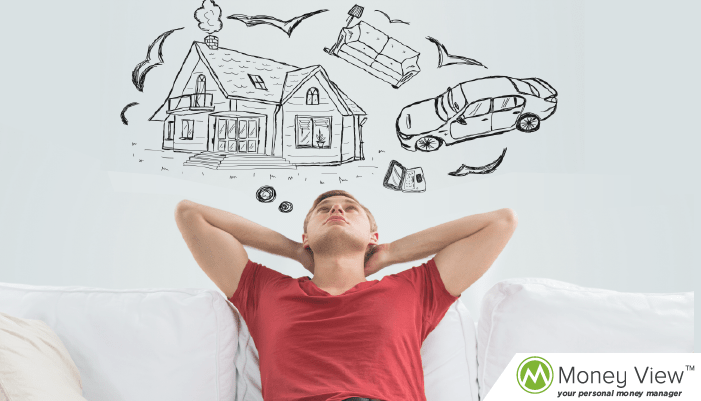 Budget is no rocket science. If you can keep up with fashion, chances are you will understand it just fine. Stick to this simple rule –  always have a custom-made budget to fit your needs. It's like picking couture over pret, where everything is trimmed to suit your goals and priorities. So let's take a pen and a notepad, and make a budget where you have room for shopping sprees and weekend getaways. After all being an adult implies being in control of your finances.
Measure It Up: Calculate All Your Expenses
Got your first paycheck and ready to step into the grown up world. Wait! Before you think of buying that expensive pair of jeans you have been eyeing since a few months, make sure you have taken care of the following figures – calculate these expenses – rent, electricity bill, mobile bill, travel expense, education loan repayment, groceries, and internet. Don't stop there. Add your weekend outings, shopping budget, and any other passion you want to indulge in, to this list. In short – calculate every type of expense that goes into maintaining your life and lifestyle. Try to limit it to 60-65% percent of your salary.
One Thing that Never Goes Out of Fashion: Investment
Your grandfather did it, your father followed suit and now, it's your turn. They invested in real estate, PF and fixed deposits. You can do that. Plus, create your own style statement by investing in modern day instruments. Take an insurance policy, open a SIP or invest in stock market (provided you are aware of the nitty-gritty.) Spend time in studying the various options and choose the one that suits your long-term goals. Percentage – 10-15% of your salary. Remember, starting early has its own perks – you can buy a dream home before you hit 30.
Don't Miss the Accessories: Car, Vacation, Gadgets
After you are done with the basics, don't forget the accessories. Spare some cash for them too. This would go into your monthly savings. After you've jotted down all your expenses and invested for your later years, start writing down your aspirations. Want to buy a car? Calculate the amount required and make a sensible plan to achieve it. Confused? Here's how –
Cost of Car – 5-6 Lacs
Time Frame – Next year and a half
Down Payment – 10%, which means you need to save at least 3000 every month. Check the feasibility of your plan. Set realistic expectations and revisit your saving plan every quarter. Percentage – 15-20% of your salary.
What's In and Out: Track Your Spending and Saving Behavior
As you keep track of things that are in and out of fashion each season. Do the same with your budget – track it! It's easy peasy with the help of technology. Download app to keep track of your spendings and savings. Apps tabulate and provide insights in your spending and saving behavior. I suggest, our in-house – MoneyView App. You will get all the figures without sweating over it.
Necessary Alterations: Revisit your Budget Every Quarter and Modify
Just like our favorite clothes, even budget needs alterations with time. What was once perfect, may need some trimming or adjustment! So, after a quarter from your first paycheck, take a look at your finances. Take data from the app and analyze your budget in light of your short-term and long-term goals. Check your bank account to measure your saving goals. Do the same with your investments. This would help in modifying your budget to bring it close to your real life goals. For example – if you couldn't save as much as you need for the down payment of car, invest the sum in SIP to gain the difference in interest. With these alterations, your budget would be a perfect fit.
Follow these simple rules – create your own budget and statement.
Have tips to add, please share in comments below.
A Company Secretary by profession, Saru found her true calling in writing. She blogs at sarusinghal.com which she religiously updates every Monday for the last five years.
Liked what you read?
Subscribe by Email Today
[wysija_form id="1″]