GST – How Does It Affect You?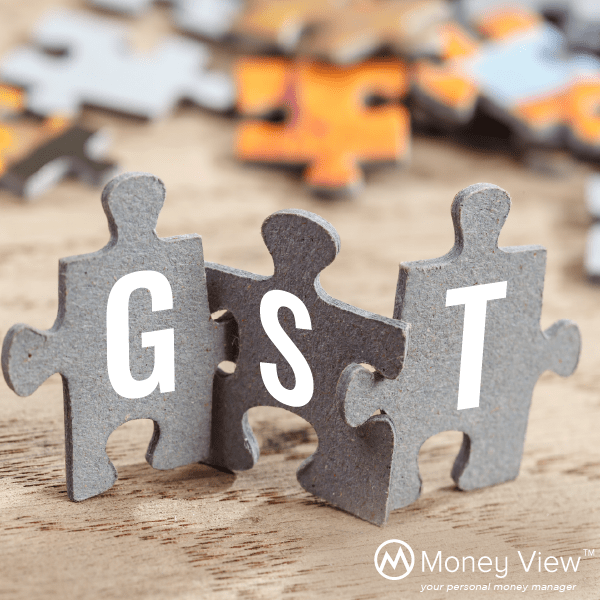 "GST passed in Rajya Sabha." This notification was doing rounds in all my Whatsapp groups.   But I was wondering why the whole nation was so happy that my neigbour's son, Gurjeet Singh Taneja, or GST, as he is commonly known, had passed his exam for some job in Rajya Sabha. My CA friend, Sukhwinder amused at my silliness invited me for a cup of tea to dispel my myths.
Yeh GST, GST kya Hai?
GST stands for Goods & Services Tax.
This is one unified tax, which will replace following multiple taxes as this chart shows: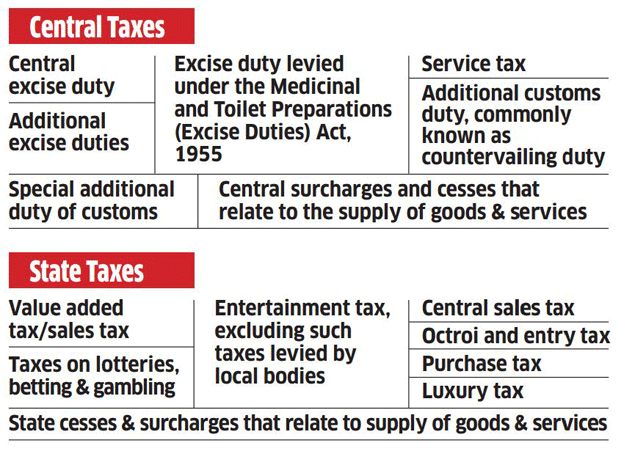 Courtesy: Gstindia.com
That is a lot of taxes, phew! To understand this better, have you ever noticed that your bill at McDonald's is much higher than the price they display on the board. This is because VAT and service tax are charged on the food bill. And also Krishi Kalyan Cess & Swachh Bharat Cess. Confusing, right? In the GST regime, there will be only one such tax – GST across states. So much easier to track for us, for the manufacturers and the retailer.
How does GST affect me?
But, I am not a producer of goods that elimination of excise duty would matter to me. Neither am I a trader that elimination of sales tax would have excited me. Why should I feel happy about this tax then?
I avoid paying tax on tax
That is because, with GST I don't pay tax multiple times and also avoid tax-on-tax or cascading effect on taxes. An illustration here will explain better:

Courtesy: www.indino.in
I pay efficient taxes
With the implementation of GST and its proposed rate of 18%, good and services will be cheaper or more expensive as the table explains. However, with the efficiency in the tax structure proposed, it can be reasonably expected that the rates shall gradually decrease.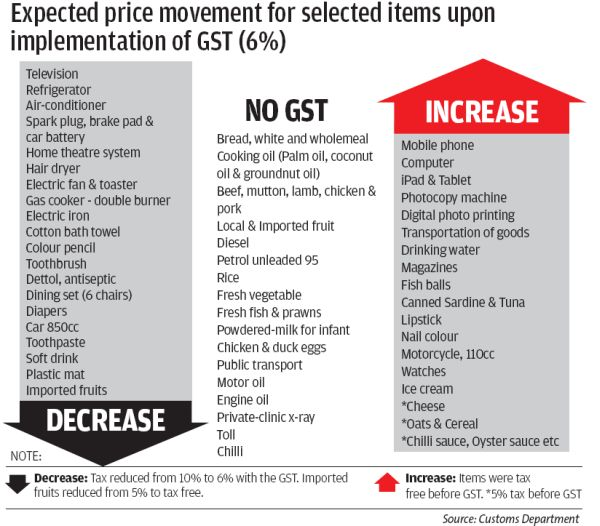 What Next?
The Constitution Amendment Bill to enable GST was passed in Rajya Sabha on 3rd August, 2016 and in Lok Sabha on 8th August, 2016. Subsequently it follows these steps: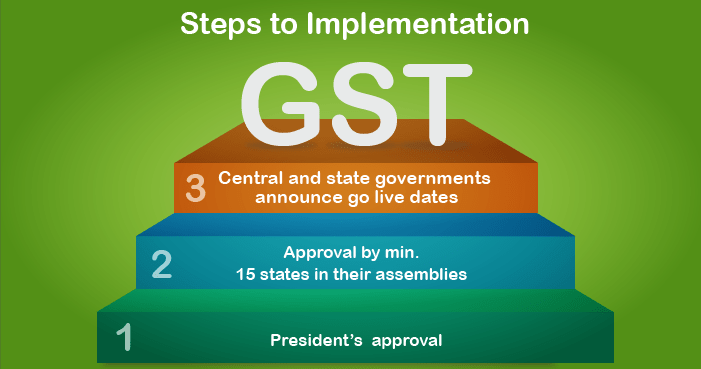 After this the GST bill enacting the taxation structure, shall be framed by GST Council, consisting of State Finance Ministers. This will again be placed for approval in Parliament in its winter session. In all likelihood it will be April 2017 before GST becomes reality.
I thanked CA Sahib for all this gyan and a cup of tea. The biscuits served with tea were indeed nice!