Why a Personal Loan for Home Renovation Makes Sense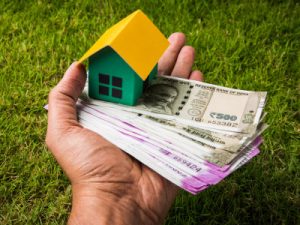 Festive season is just around the corner which means celebrations galore with family and friends. It's the time for lots of shopping, preparing delicacies, and 'upgrading' your house to make it look its absolute best.
A fresh coat of paint, latest unique decor, new flooring, etc. can change the look of your home in no time. But renovating your home may not come cheap and the first instinct would be to dip into your savings to finance this project.
But, we have a better solution. One that is easier on the pocket and gives you peace of mind. 
Personal Loans for Home Renovation
One of the most versatile financial products in the market, personal loans, can be used for a variety of reasons, including home renovation. 
Here are some of the top reasons why you should consider getting a personal loan to finance your home renovation project instead of using your savings –
Easy to Avail 
Imagine getting a loan from the comfort of your home using your phone, without having to submit multiple documents!
Personal loans are popular for their accessibility. You will no longer have to physically go to a lender, worry about submitting multiple documents, or wait to hear if you have received the loan. 
With personal loan apps, you can check your eligibility, fill out an application, submit a minimal number of documents, and get the loan within a few hours.
Instant Disbursal
No longer will you have to wait for days just to find out if your loan application has been approved. In today's digital age, you can get a loan as quickly as 24 hours after your loan application has been approved.
However, this will depend on whether you meet the eligibility requirements, and if the submitted documents are free from errors.
Affordable with Flexible Repayment Terms
Applicants sometimes shy away from applying for loans due to the interest rates. But what if we tell you that personal loans are more affordable than you think, especially if you have a high credit score.
Additionally, you can also benefit from flexible repayment terms. Certain lenders even provide repayment options for you to choose from based on your financial situation and convenience.
No Security or Collateral
One of the reasons why personal loans are disbursed in a matter of hours is because these loans are unsecured, i.e., there is no need for collateral or security. This significantly reduces the time required to disburse a loan.
Increase Your Credit Score While Saving your Emergency Fund
If you are looking to increase or maintain your credit score, taking a personal loan and repaying it on time is an excellent way to do so. 
In addition, getting a personal loan to fund your home renovation helps you keep your emergency savings intact for another time.
The Money View Advantage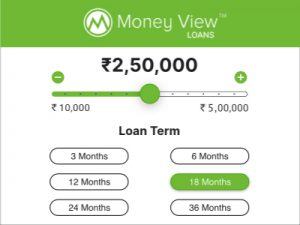 Considering the fact that there are a number of personal loan providers in the country, how do you choose the right option? 
Some of the criteria that can help you decide include the affordability factor, ease of application, time taken for disbursal, and lender's reputation.
One lender that ticks all these boxes is Money View
Available for users across India, Money View offers affordable loans of up to Rs. 5 lakh that come with flexible repayment plans. The application process is known for its simplicity and the documentation requirement is minimal. In addition, there is no need for collateral.
The best part? 
Once approved, the loan amount will be credited to your account in 24 hours.
If you are planning to remodel your home this festive season, don't break your emergency fund. Instead, avail a personal loan from Money View and repay it at your convenience. Visit the Money View website or download the app to apply today.