Why You Should Opt for Online Personal Loans
Online personal loans are revolutionizing the financial world, which is not surprising considering the multiple benefits they offer. However, as is the case with everything online, there is a certain weariness or even suspicion surrounding online loans. We understand your concern which is why we decided to put online loans and offline loans to the test.
May the best loan win!
Online Loans vs. Offline Loans
Let us compare online loans and offline loans by taking a look at their various features and benefits.
Flexible Repayment Term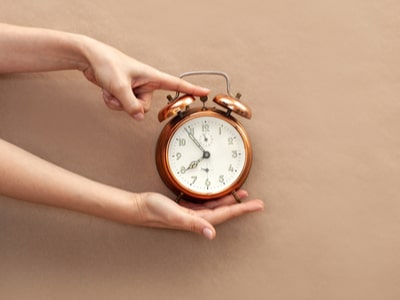 What if you could enjoy flexible repayment terms that can go up to 5 years? Online loans make this possible while offline loans impose much stricter criteria without offering the flexibility. Repayment terms can be shorter while the interest rate is higher.
However, as an applicant, you will have to be aware of the fact that the rate of interest imposed will depend on multiple factors such as your credit score, the loan amount chosen, and the repayment term as well.
Instant Approval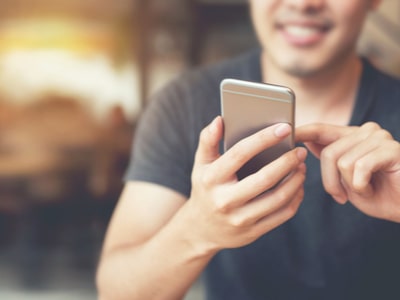 Gone are the days where you had to wait for long to hear from the loan provider or travel back and forth while making multiple calls to check the status of your application. Today, thanks to online loans, you can check your application status in real-time without having to travel (especially during a pandemic), and avail of loans as soon as your documents are approved. Basically, you can apply from anywhere, at any time, and the entire process is 100% online.
Offline loans on the other hand require you to fulfill many more steps. Right from having to travel multiple times to the bank to submit an unnecessary number of documents – the hassle is real! Additionally, the time taken for processing is much longer than that for online loans. We are talking about days here while online loans get approved in hours.
On a side note, online loans also minimize human interaction which in the current scenario is nothing short of a blessing.
Eligibility and Documentation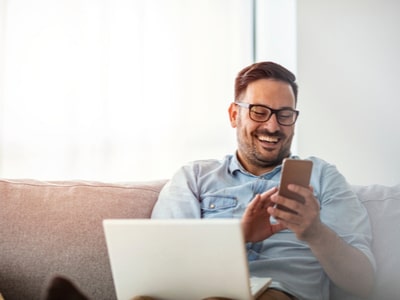 Imagine a world where having to provide physical copies of documents is an obsolete concept. No more rushing to print out numerous copies of a document while wasting time, money, and paper.
Most online loans require minimal documentation and most importantly have eligibility criteria that are slightly relaxed. Certain loan providers (Hint: Money View) use a unique algorithm to determine your eligibility that does not focus on just your credit score but a number of other factors as well. This ensures that even those with a relatively lower credit score can still apply for and avail personal loans.
Offline loans on the other hand do not just require you to go to the lender physically but also require extensive documentation. Additionally, the eligibility criteria are quite strict allowing only those with either a high income or a high credit score to be able to avail loans.
Ease of Procurement and Comparison
If there was a cherry to top the cake, it would be that of convenience because availing of an online loan is easy and hassle-free. You can check your eligibility, apply for a loan, submit necessary documents, and receive the loan amount from the comfort of your home in just a few clicks. Additionally, comparing loans from various providers is also possible at home without having to physically travel to multiple lenders and compare individually.
In short, online loans are here to stay and for a good reason. If you are still not convinced, here are a few other benefits of online loans –
You can apply from anywhere at any given point in time

You can apply for flexible loan amounts

The time taken for processing and disbursal is as quick as 24 hours

Online loans are extremely safe and secure
Online Loans vs. Offline Loans: Comparison at a Glance
Online Loans
Offline Loans
Convenience and Processing 

Can be availed within just 24 hours from the comfort of your home while the turnaround time (TAT) is also less

You may have to travel to the lending institution multiple times and will take a long time with the turnaround time (TAT) being high

Repayment Tenure

The repayment tenure is longer and flexible, ranging from 3 months to 60 months

The repayment tenure is of a shorter duration, usually between 1 to 4 years

Loan Amount Offered

You can avail of customized loan amounts that start as low as Rs. 10,000 up to Rs. 5 lakh

Offline loans are generally offered to those seeking loans of over Rs. 1 lakh

Approval Rate

The approval rate for online loans is much higher due to a customized eligibility check that includes multiple parameters and is not just dependent on your credit score

Offline loans on the other hand have a moderate rate of approval as compared to online loans

Security

Online loans are designed to ensure complete security at every stage of the application process

Offline loans come with added risks such as loss of crucial documents

Documentation

The number of documents required are minimal- PAN, Aadhar, and Salary Slips

Extensive documentation is necessary for offline loans and may even include physical verification in some cases

Comparing Loan Providers

You will be able to compare different online loans from the comfort of your own home and whenever you wish to

Comparing offline loans are a cumbersome process as you will have to visit multiple lending institutions physically 
In Conclusion
Online personal loans are a boon as they can help you in any financial situation especially emergencies. You will no longer have to travel physically to banks while carrying crucial documents and wait for days to avail of a loan. With online loans, the entire process is streamlined as well as secure. Comparison of loans can now be done from the comfort of your home and without having to spend too much time either.
If instant online personal loans from trustworthy lenders are what you are looking for, check out Money View, one of the most trusted online loan providers in the country. With competitive interest rates starting at just 1.33% and loan amounts of up to Rs.5 lakhs, Money View personal loans are easy and quick to procure. Additionally, the eligibility criteria are determined by a unique algorithm that takes into consideration not just an applicant's credit score but various other factors as well. And the best part? Once the application has been approved, the loan amount will be disbursed within 24 hours.