10 Offbeat Year End Holiday Destinations in India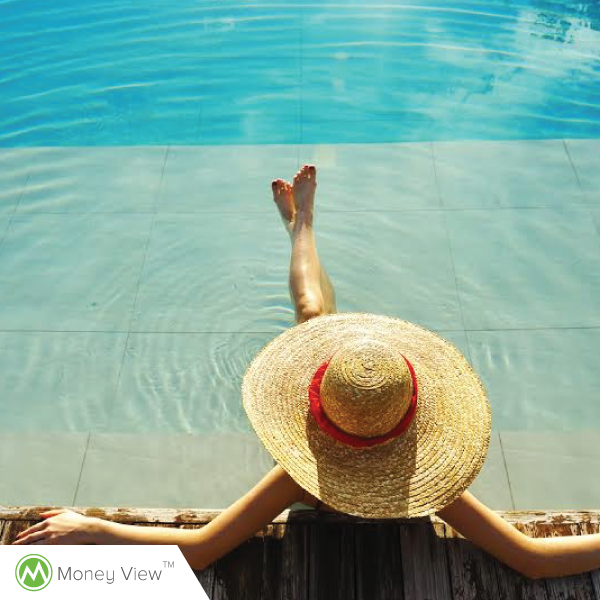 Tired of spending the year end at been-there-done-that hot spots? Looking for that rewardingly beautiful get-away at an unspoilt or unusual destination? Here, in no particular order, are my top ten pick for offbeat year-end holiday destinations in India.
Hidden Andhra Treasure
Mypadu is a relatively unknown virgin beach on the Andhra coast that is known for its untouched greenery and clean sand. The nearest city 24 km away is Nellore. Tourism has just started picking up, and a few decent resorts are already in place. Go before everyone finds out.
Quiet North Bengal
Lataguri is an almost mythic forest village, accessible from Siliguri, abutting the Gorumara National Park. There is accommodation at Lataguri, a fair number of decent ones, but if you want little more than basic comfort, you might want to stay at Chalsa, a little distance away.
Sun and Sand
Andhra Pradesh has some of the prettiest beaches in the country. Suryalanka. located just outside Bapatla has beach houses with basic modern amenities right on the beach. Avoid weekends and public holidays, since local holidaymakers descend in hordes.
Roadtripping
It began with bikers and roadtrippers, but now nice drives are a destination by themselves. NH 766 from Kozhikode in Kerala to Kollegal in Karnataka goes across the Western Ghats and offers 272 km of a truly energizing experience. The route goes via Mysore and the Bandipur Reserve (the Reserve closes at 9 and opens at 6, but do check the timings before setting out).
At Home in the Hills
Home stays add another dimension to holidays. Dalhousie in Himachal Pradesh is beautiful as it is and offers the finest of accommodation as well, but the hill station is best enjoyed when shared with a local family, familiarising yourself with the culture and especially the cuisine. Chamba cooking is minimalist and earthy, combining heat, flavor and medicinal value for most dishes.
An Island Getaway
Lakshwadeep is no longer offbeat, but it is still a treat for the senses. With newer islands being opened up to tourism, there are now places that you can visit that have never been visited by people before. The airstrip at Agatti is one of the coolest touchdowns one can make. Do remember that the only island that permits spirited beverages is Bangaram.
Secret Goa
Goa still has secrets that she keeps to herself. Like Chorla Ghat. Chorla Ghat is a Western Ghats offroaders delight that is just getting discovered. It is a true retreat in the lap of nature at the intersection of Goa, Karnataka and Maharashtra. It is also home to the Nature Conservation Facility which provides a platform for ecologists to study and preserve wildlife and ecosystems.
Heritage and History
Bishnupur in Bankura, West Bengal was the capital of the Malla empire between the eras of the Guptas and the Mughals. Architectural remains include terracotta temple complexes in the classical style, gateways, and remnants of palaces and forts. Bishnupur is a quaint, small town, and the government run tourist lodge is the best stay. It takes less than two half days to see all the places of interest in and around Bishnupur, but the unhurried pace of life makes it ideal for a two-three day holiday.
Forest Retreats
Tadoba is the oldest and largest national park in Maharashtra. It is home to one of the most successful Project Tiger initiatives, with 43 tigers in the 2010 census. Winter is off-season for the tourism industry and that can be a blessing. A jungle safari and a good guide can acquaint you with the unique and often tragic challenges of the man versus wild struggle.
Where The Heart Is
Families have evolved to a point where meeting the extended family can be an offbeat holiday destination. The year-end is a great time to just drop in on the old folks, or catch up with siblings, preferably at one of the homes. Long chat sessions between meals that never end and reliving childhood memories can be an unusually perfect holiday. Trust me, the moments will be just as rich if not richer than a vacation at a tourist spot.
What are some of your favorite offbeat destinations in India? Have you visited some of the places on this list? Do share your experiences in the comments.
Subhorup Dasgupta is a Hyderabad-based blogger and artist. He writes about responsible living at his blog,  Subho's Jejune Diet.