Honeymoon Planning: Enjoy Togetherness for Less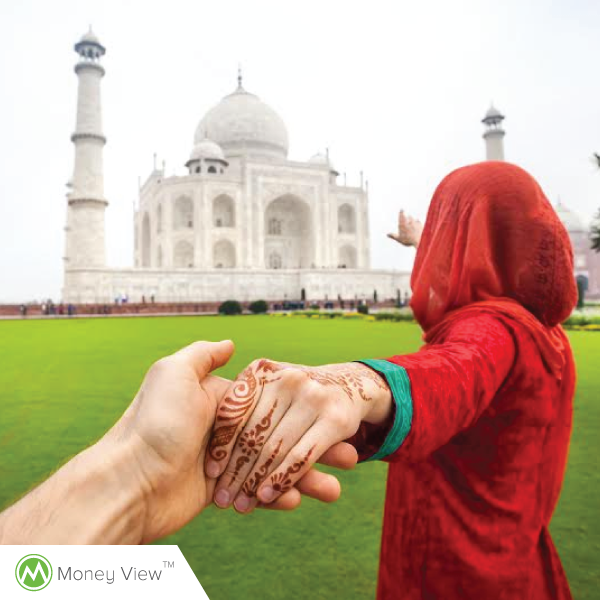 After months of preparation and celebration frenzy, a newly wed couple looks forward to their honeymoon – a romantic escape to celebrate love and togetherness. Unlike wedding preparations, on which we spend a lot of time and money, most couples leave honeymoon planning to the last minute. Result – they either end up going overboard their budget or skip their honeymoon for lack of finances. Well, there is no need to go to either extreme. Here are a few things you can do without emptying your pockets:
Plan your honeymoon for off-season locales
If you love snow, head to Europe in winter. A beach lover, go to any exotic location anywhere between October and March. Check off-season deals on travel websites. Consult your travel agent. Besides saving a lot of money on hotel and airfare, you get solitude and a better experience of the place.
Try Shoulder Season
Check 'Shoulder Season' (a travel period between peak and off-peak seasons ) of all your favorite destinations and pick the one that suits your budget. In India, early spring and late autumn are perfect shoulder season in Himachal, as the location is less crowded and less expensive. For Europe, it is mid-June to early October. Similarly, there are many such locations across the globe, widening the options for honeymooners on budget.
Take a road trip as a newlywed couple
It's fun filled, romantic and gives the luxury of going with the flow. If you live in Delhi, take a road trip to Manali or Rajasthan. Settled in Bangalore, drive to Coorg. Pick up a tourist destination close to your city and hit the road. You can have quality time without spending money on cab or airfare. Pack some food to save on snacking. Book hotels in the outskirts, and save money on accommodation too.
Indulge in the romance
Instead of spending money on activities and entry tickets to attractions, opt for romantic alternatives – take long walks in the evening, explore the town or spend time on the beach reading and relaxing. Enjoy each other's company. Give yourself a refreshing break before returning to the responsibilities of a married life.
Consider alternate airports while booking airline tickets
Tickets to 'nearby airports' are cheap even during peak season. Planning for Gold Coast, try Brisbane. Check Fort Lauderdale instead of Miami Airport. Land in Delhi and take Volvo, rather than spending more money on a flight to Jaipur. This helps in bringing down the budget.
Leave shopping while on honeymoon
Couples who travel abroad often end up spending a chunk of time and money on shopping. Make a point to have a budget for gifts, stick to it and don't go overboard. If you are looking forward to cash in rebates on duty free items, plan accordingly. You can skip those items you intend to buy abroad from your wedding shopping.
Plan in advance
Last, but not the least – never leave honeymoon planning for the last. Start planning for it along with your wedding preparations. Check online deals, talk to a travel agent and scan newspapers. Look for resorts offering honeymoon deals. Scan Groupon for local deals on activities, dinner and travel. Booking early is the best way to save money on travel.
Just like your wedding, honeymoon needs proper planning to make those picture perfect memories. As a gen-next couple, change your approach. Save without being a miser. Spend wisely – enjoy your present and at the same time, invest in future. After all, it's all about spending wisely! But don't keep yourself occupied with tracking every single penny. Use smart alternatives, switch to apps. Try MoneyView App to manage your finances and step into a secure future.
A Company Secretary by profession, Saru found her true calling in writing. She blogs at sarusinghal.com which she religiously updates every Monday for the last four years.