4 Reasons to Use a Personal Loan to Repay Credit Card Debt
One of the most popular forms of credit today, apart from credit cards, are personal loans. Thanks in part to multiple fintech players, you can now get personal loans within a few hours from anywhere. And the best part? There's no restriction on the end use. 
But did you know that you can use debt to pay off debt or to be more specific, you can use personal loans to pay off credit card debt?
While credit cards are popular and come with multiple benefits, it can be tempting to overspend on things that we don't need. These expenses can spiral into a giant pile of debt that can severely affect your finances. Additionally, the interest rate charged for credit cards is also on the higher side. While you may be tempted to pay just the minimum amount due each month, this step will add to your financial woes even more.
In such a situation, a personal loan can be of help. Here are some of the advantages of using personal loans to repay credit card debt –
Why Should You Use Personal Loans to Repay Credit Card Debt
We'll give you 4 reasons why –
Benefit from Lower Interest Rates
 
One of the biggest benefits of credit cards is the interest-free grace period (20 to 60 days). However, if you opt to pay after this or if you pay just the minimum amount due, then an interest will be charged which will be quite hefty. 
In such cases, instead of struggling to pay each month, you can opt for a personal loan whose interest rates are generally lower, and repay the entire amount in full. In this way, not only will you clear your debt easily, you can also benefit from reduced interest rates.
Reduces Negative Impact on Credit Score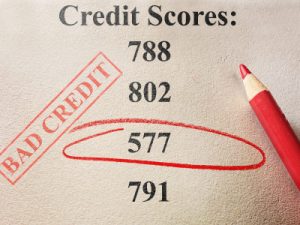 Your credit score is the single most important factor that determines your creditworthiness. Delaying your repayments will reduce your credit score significantly. Therefore, if you have racked up credit card debt, instead of struggling to pay just the minimum amount every month, availing a personal loan can help.
Doing so can help you pay your credit card debt and save your credit score as well.
Affordable Repayment Options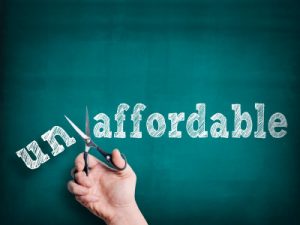 While both credit cards and personal loans are forms of debt, personal loans are relatively more affordable. While credit cards do come with an interest-free period, if you don't take advantage of it then the interest charged is quite high. 
Not only is the interest rate lower for personal loans (compared to credit cards), but the EMIs are also quite low and affordable. Given the choice between credit card repayments and personal loan EMIs, the latter is usually much easier on the pocket.
Easy to Avail with Long Repayment Terms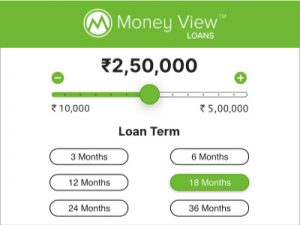 Unlike credit cards that go through stringent approval processes, personal loans are relatively hassle-free to get. Certain lenders like Money View offer personal loans of up to Rs. 5 lakh with minimal documentation requirements.
Not only that, once approved, the loan amount will be credited to your account within 24 hours. This is a great option if you urgently need funds. Repaying your personal loan is also easier due to the longer repayment options. Money View, for instance, offers repayment terms ranging between 6 months to 5 years.
The best part? You can apply and avail the loan from the comfort of your home thanks to the paperless application process.
In Conclusion
While personal loans are commonly used to purchase new products or services, one of the best uses of this financial product is to help you pay off your credit card debt. Not only are you going to be free from credit card debt but your credit score will also thank you!
If you are looking for an affordable personal loan that you can avail from your home within a few hours, visit the Money View website or  download the app & apply today.
Have you paid your credit card debt using personal loans? What else have you used personal loans for? Let us know in the comments below.