5 Steps to Set New Year Financial Resolutions
It is 2022 and we are already 13 days in! If you haven't decided on your new year resolutions for your finances yet, now is the time.
The process of keeping resolutions does have its share of critics but at the same time, it will help you streamline your thoughts and set achievable goals.
The important thing to remember here is to choose resolutions that are realistic and achievable. For example – Wanting to save 10% more than last year is relatively do-able as compared to wanting to buy a luxury car in two months, unless your income supports that or you win a lottery.
We want to see you succeed financially, which is why we have put together a simple guide to help you plan out your financial new year resolutions for 2022
Remember, it is never too late to start!
Step 1 – Figure out your Needs, Wants, and Investments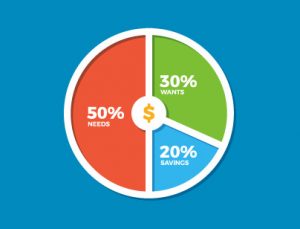 This is the biggest and perhaps the most important step (and slightly time consuming as well) . You need to decide what you truly want/need, or wish to invest in this year.  Your needs will not just depend on the quality of life you wish to have but also your current income. 
Having lofty goals such as wanting to purchase a swanky new car within the year is great, but will your income support that? Will you receive a guaranteed boost in your income such as a hike or bonus? Then definitely factor that in and see how feasible your goal actually is! 
Similarly with your wants and investments.
Step 2 – Pay off Debts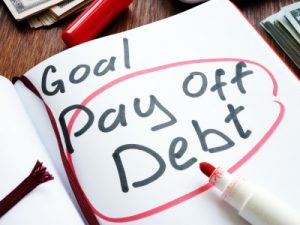 The importance of this step cannot be overstated. One of your goals in 2022 should be to clear your debts fully if possible or at least ensure that you pay your EMIs on time.  This goal should be an important part of your budget (more on this later).
Step 3 – Ensure Financial Protection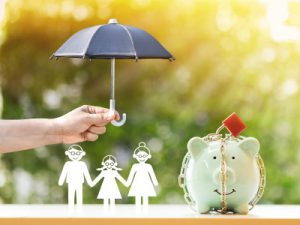 Life is unpredictable and we have seen that first hand with the COVID pandemic. Therefore, it is important to stay protected whenever possible. You can do so by purchasing insurance plans such as term or health insurance depending on your requirements. 
Many treat insurance plans as an afterthought but ensuring financial protection for yourself and your family should be a part of your new year resolution.
Step 4 – Timelines and Budget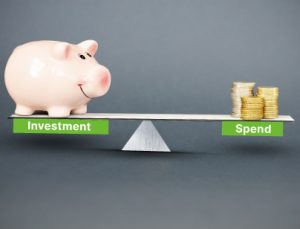 Once you have decided on your goals (and we hope it includes insurance plans and EMIs) assign a realistic timeline and budget.
For example, if your goal is to save Rs. 10,000 more in 2022 than in 2021, instead of trying to save it in one go, maybe divide it into increments of Rs. 1,000 over 10 months which is much easier to achieve. 
Tip: Certain banks offer goal-based RDs wherein you can invest an amount of your choice as per your convenience. While the interest rates are on the lower side (3% to 6%), it is a great risk-free investment option that also offers flexibility.
The next step is to assign a budget to help your goals become reality. In a burst of motivation, sometimes we may end up having unrealistic goals which will just result in a burnout over time. Start with small, achievable steps and build over time.
For eg. Instead of completely cutting down on eating out to save more, start by reducing the frequency. This way, you can still indulge without compromising on your existing quality of life.
Step 5 – Review 2021 Finances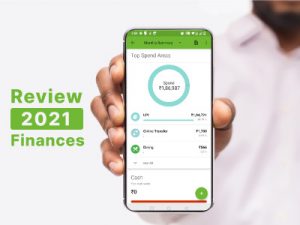 We learn from our mistakes. Taking a look at your finances in 2021 will definitely help you understand your saving and spending habits. If there was any behavior that cost you financially  such as investing without research or unnecessary spending, then now is the time to stop it.
In Conclusion
Your financial health can decide your quality of life which is why setting resolutions for your financial health is also important.
Remember, set realistic goals and achievable targets. Expecting yourself to make drastic changes overnight will only stress you out. Use the steps above as guidelines to help you decide on your 2022 financial resolutions but tailor them to suit your lifestyle.
What are your 2022 new year resolutions? How are you planning to achieve them? Let us know in the comments below!