GST Registration Process Online
Under the mandates of the Government of India, businesses with a turnover of INR 40 lakh p.a. should be registered as normal taxable entities and file their Goods and Services Tax (GST) in time.
However, the average turnover for businesses to pay GST is different in the North-Eastern Region and the hill states like Uttarakhand, Jammu, Kashmir, Himachal Pradesh, etc. If those businesses have an average turnover of INR 10 lakh p.a., then they should pay the GST like the rest of the businesses across India.
Sometimes, according to the rule of the GST, the threshold limit for GST registration could be INR 20 lakh p.a. for the businesses or they could attract heavy penalties. It must be understood that the GST threshold limit is not regular for the businesses belonging to various Indian states or regions.
These businesses that come under this mandate should file their GST legally. But before that, they need to undergo the GST registration process, which determines which business is entitled to payment of the GST.
What is GST?
GST was introduced in 2017, although the taxation system in India had undergone several reforms years ago. However, the introduction of the GST changed the tax regime completely because it unified a lot of taxes like VAT, service tax, luxury tax, and many more and created a uniform tax filing process.
Businesses or individuals above the threshold limit need to pay GST at every stage of the supply chain to avoid problems and penalties with their operations. This can be done online via the GST registration portal.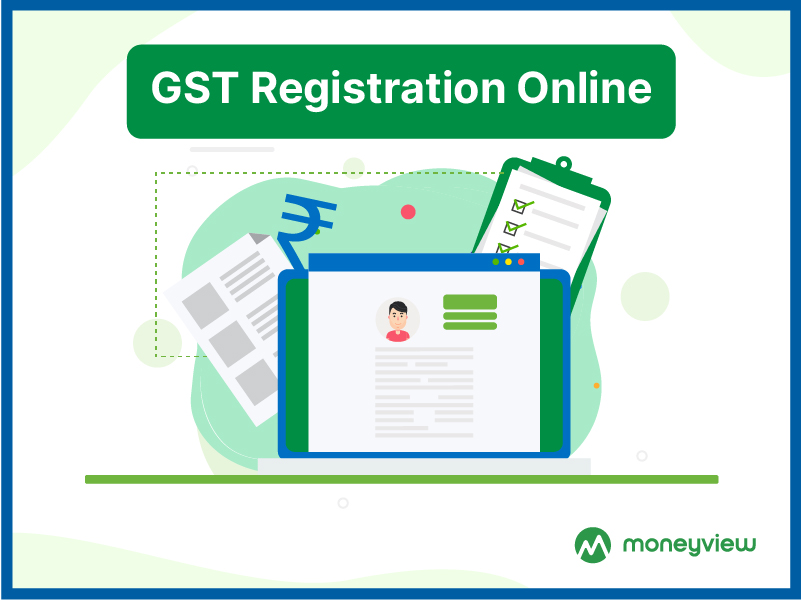 What is the GST registration portal?
As we discussed above, the GST registration process is a government-mandated registration that all businesses, aggregators, and suppliers meeting certain criteria ought to fulfill to register themselves as taxable entities.
This process has been simplified and made entirely digital so that businesses and individuals can register themselves without hassle. There is an online GST Portal where businesses should fill up a form and submit the necessary documents to be considered eligible for GST registration.
If business activities above the threshold limit are carried out without GST registration, then it can be considered a criminal offence. As a result, heavy penalties like jail custody and monetary penalties may apply. A GST registration process via the online GST Portal might take an average of 2 to 6 days.
This article deals with the details of who is eligible for the registration, the documents required for the registration process, and the complete steps that mention in detail the process of GST registration online.
What is the online GST registration process?
The GST registration process is required to consider a taxpayer eligible under the Government of India's GST mandate and provide him with a valid Goods and Services Tax Identification Number (GSTIN). The 15-digital GSTIN is provided by the central government and determines whether a business should pay GST.
Who is eligible to undergo the GST registration process?
The following individuals and businesses should be eligible to undergo the GST registration procedure online.
Individuals and businesses that were registered under the pre-GST tax regime and had to pay a number of taxes (VAT, service tax, Excise, etc.) separately.

Businesses with a turnover above the threshold limit of INR 40 lakhs/20 lakhs/10 lakhs, according to the GST laws of the state or the region.

Individuals who pay taxes under the reverse charge mechanism.

Non-resident individuals who are taxable.

Casual taxable individuals.

Every ecommerce aggregator.

An individual who supplies goods and services via an ecommerce aggregator.

Input service distributors and agents of a supplier.

Individuals who are charged with the task of database access and retrieval of online informational services from outside India to Indian citizens who are not registered under the Indian taxpaying regime or don't pay their taxes.
Types of GST Registration?
Under the GST Act of 2017, multiple categories were created to make GST registration effortless and hassle-free. It was also created so that people who belong to a particular category of GST do not incur losses by filling in the GST registration process of the other categories.
The different types of GST registration are as follows.
Most businesses operating in India fall under the category of the normal taxpayer. They file their GSTs but they do not need to put in any deposit to ensure their place as a normal taxpayer.
Once you are registered as a normal taxpayer under the online GST portal, there is no expiry date for your category.
There are individuals who only set up their stalls or shops seasonally and not all year round. These individuals can apply under the category of a casual taxable person.
For a casual taxable person, there should be a mandatory deposit of an advance amount that is equivalent to the expected GST liability during which they have set up their shops or while their stalls are operational.
For a casual taxable person, the duration of the GST registration is only 3 months. However, that can be renewed or extended by visiting the online portal and following the necessary processes.
The composition taxpayer category is for those individuals who -
Wish to obtain the GST Composition Scheme

Have to deposit a flat under this category

Do not wish to obtain the input tax credits.
Non-resident taxable individuals
If an individual is a non-resident Indian but conducts his business dealings across India, he should opt for GST registration under this category. For example, the person might be living outside of India temporarily or permanently but supplies goods and services to people or businesses in India.
Just like the casual taxable person, this category of individuals needs to pay their deposits which will be equal to the GST liabilities that are present during the time of the active GST registration, or when their operations are active.
Although for this category of GST registration, the active time of registration is of 3 months, upon the expiry of the GST registration it can be extended or renewed.
Important factors for GST Registration Online?
For GST registration processes online, the following key facts should be considered.
The GST registration process online involves no charges being imposed on the individuals or businesses completing the process.

In the case of a supply of goods and products in various states, GST registration should be completed in each of the states.
There is also a penalty for not registering or late registering of GST.
For businesses that are eligible for paying GST, if they do not complete the online registration process, 10% of the amount that is due or INR 10,000 will be imposed on them

If there is a case of tax evasion or tax fraud, then 100% of the amount that is due will be imposed as a penalty.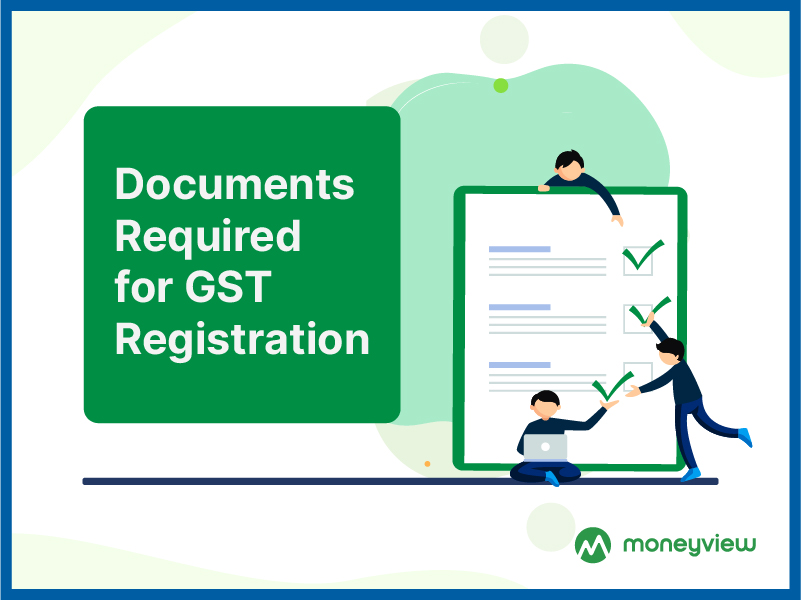 Documents Required For GST Registration Online
To perform GST registration online, you must furnish soft copies of some essential documents as mentioned below.
Identity proof of the individual such as PAN card, Aadhar Card.

Business incorporation certificate.

Address proof of the business premise.

Current bank details of the individual and company.

Address proof, ID proof, and photographs of Directors and Promoters.

Canceled cheque along with the bank account statement of the company.

Appointment proof of authorized signatory.

Digital signature of the business partners and directors wherever applicable.