How to Go Cashless with the Help of Technology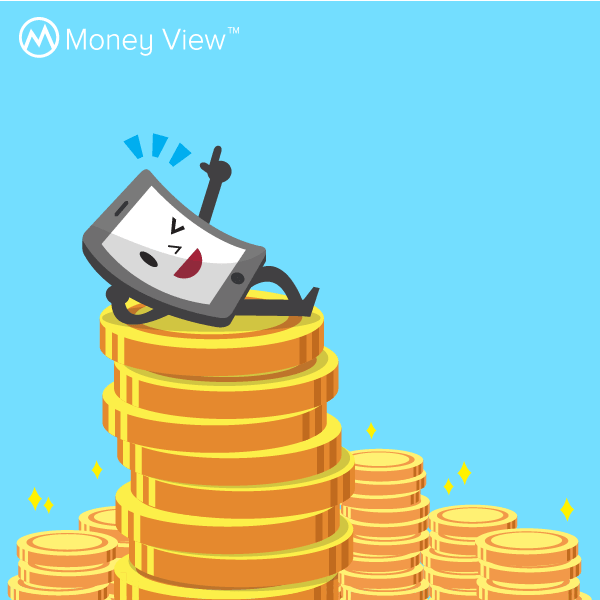 With 86 percent of the Indian currency demonetized by Narendra Modi, the importance of technology in wealth management has been amplified. The NDA government is pushing for a cashless economy and conscientious spending. This is the best time to embrace technology and leverage it to manage your money.
Successful money management comes down to one thing – control. For controlling your spending, tracking it is the first step.
Physical spreadsheets and notebooks are passé now, because we are always short on time. I've observed that the more cash I spend, the harder it is to track where my funds disappear. Each month I say, "paisa aaya aur gaya. Mujhe pata nahi kahaan (money came and went. I don't know where)!" This, considering eighty percent of my transactions are cashless. I can count the number of creases on your forehead if cash dominates your transactions.
Of course, I'm still no expert at handling money. But in the last two years, I have improved substantially, thanks to technology.
I will now share how I adopted technology in going cashless. It didn't happen overnight. But it's thrilling to feel how light my wallet is today. You can achieve it too. Ready to know what I do?
Spend-Tracking Apps
Awareness is the first step towards improvement. Whether in relationships, social interactions, your career, or money management. Spend-tracking apps like Money View automate this step.
I installed the app about eight months ago. It records how much money I withdraw or spend daily, based on the SMSes I receive after each transaction. It also offers a graphical representations of how my money was spent each month and allows me to compare it with past data if needed.
Awareness about how my money gets spent: Check.
Mobile Banking
Mobile banking hasn't just reduced the stack of cash at home for my family. It has also reduced the amount of time I spend at banks. Most of my payments (from clients and to vendors) are carried out through netbanking. Payments which, via cheque or cash, could have taken up to three days to clear, are now credited in seconds.
Plus, I don't fill a slip when I deposit cash in the bank. InstaBanking lets me fill in the denominations on my mobile phone and preprints a slip. When I visit the bank, the pre-printed slip is already present with the teller, and I merely hand her the cash. Done.
I don't need a pen in a bank anymore (although it's always handy for backup).
Another benefit: All my payments through online banking are tracked by the spend-tracking app. They are also neatly categorized under heads. At the end of the month, I have an accurate idea of my cashless transactions. This I couldn't track before the last two years.
Time saved while depositing and transferring money: Check.
Debit Card Payments
The presence of debit cards has steadily led to the reduction of cash in my wallet in the last eight years. I might have six figures in my accounts (during lucky months), but my wallet doesn't have more than a few hundred bucks.
Think about it. Everything you buy – mobile phones, clothes, accessories, coffee, food – can be bought using a debit or credit card. Heck, even my barber accepts card payments.
These spends, once again, get tracked by spend-tracking apps in real time. You also have information about your spending on your fingertips. Compare that  to the first week of the next month, when your bills arrive. Awesome, right?
Much less cash in the wallet: Check.
Credit Cards
Credit cards have made my purchases simple and cashless. I no longer need to carry large sums of money for my purchases. And, I can use credit card to buy things I need with a grace period to pay. I have to after all pay back only in the next month.
I get to use the reward points to buy things I need. I have also got airline vouchers and hotel stay vouchers when I exceeded a certain limit of spend. Not to mention, added cashbacks and offers from time to time on use of credit card.
If you use your credit card prudently, it is a great tool of financial management. A precaution I take is to always pay my due amount in full. That is the best way to stay away from credit card debt. Also I never spend close to my credit limit, only spend what I can afford to pay off in the next cycle.
Easier financial management and low cash in wallet: Check.
Mobile Wallets
I'll tell you a secret: I hated standing in line to pay the electricity, gas and telephone bills. I hated having to go to a shop if I wanted to recharge my mobile phone. And if I wanted to do it urgently, it was almost impossible. [Okay, I know. You hate it too. It's not a secret. But it sure is annoying.]
Mobile Wallets have been the biggest blessing in my life in the last few years. Thanks to PayTm, I haven't visited a physical place to pay utilities' bill in six months. And it's been over a year since I visited a shop to recharge my mobile phone. You can do the same for your post paid bills, DTH services, cab, bus, air, flight travel, and hotel accommodation and more.
The cash back you get for your transactions is like sone pe suhaaga – the icing on the cake.
No more frustrating lines: Check.
Technology has eased many aspects of our lives. It can make managing money easier. It can also help cashless transactions which make our lives simpler.
The tools are available, and FREE!
The government dreams of a transparent, cashless economy. If we achieve it, imagine how much stress and paper we will save. It is time to embrace technology and go cashless.
Do share your experiences in the comments.
Vishal is the founder of Aryatra, a venture to help individuals improve their productivity and live more fulfilled lives. He also is a digital marketing consultant helping businesses generate revenue from their online presence.