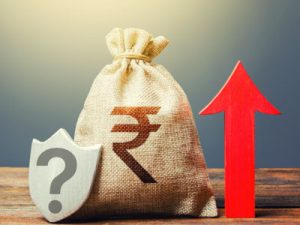 Personal loans are a boon to those who need a financial boost but sometimes the amount availed may not be enough for unforeseen or future requirements. However, the process of applying for and getting a new loan may be time-consuming and complicated.
In such cases, what if you can get an additional loan with just half the effort and time while also having flexibility with repayment?
This is possible thanks to Top Up loans. 
A top up loan is an additional loan that can be availed over and above your existing loan amount. This offer is provided by most lenders (both private and nationalized) and you can get one on your existing personal loan. 
Let us understand Top Up loans with an example.
Suppose Mr. Arun has availed a personal loan of Rs. 50,000. He's supposed to pay an EMI of Rs. 2,448 for a period of 24 months. At the end of the 12th month, he availed a top up loan of Rs. 20,000/-. Now his new loan will be the outstanding of the previous loan + top up loan i.e. (29,376+ 20,000 ) that's Rs. 49,376/-. 
He can now decide to repay this amount at his convenience and select a new tenure, a longer tenure which will reduce his EMIs drastically. 
With this additional loan amount and lower EMIs, his financial burden will be greatly reduced.
Why are Top Up Loans So Popular?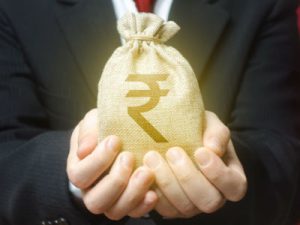 Here's why –
One of the biggest benefits of top up loans is the amount of effort saved. While most loans can be time consuming to avail, top up loans generally have an expedited processing time as this is provided on top of an existing live loan

Loan disbursal is also extremely quick as most of the documentation and other application processes would have been completed for the existing loan

You will also get a revised EMI and repayment tenure based on the existing loan outstanding. However, you will have the flexibility of choosing a repayment option to suit your convenience
If you have been repaying your loans on time, have a healthy credit score, and have displayed good credit behavior, then you are eligible to avail top up loans. While some lenders provide borrowers with the option to apply for a top loan, others will offer it based on the borrower's repayment history and behavior. This is why having a healthy credit score is always recommended.
What Can You Use Top Up Loans For?
Just like personal loans, top up loans are also versatile. You can use them for emergencies, to fund your education, to pay credit card bills, upgrade your lifestyle, etc.
Additionally, you can also use these loans to expand or start your own business, invest, remodel your house or to even purchase vehicles
Money View Top Up Loans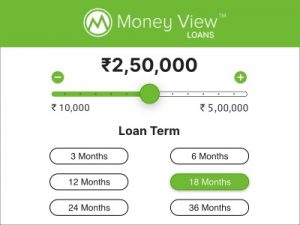 One of the most popular loan providers in the country, Money View offers top up loans to existing customers. Based on their repayment history and other factors, if deemed eligible, customers will see the top up loan option on the Money View App.
Not only are these loans easier to avail, the disbursement period is also much faster making top up loans one of the most popular products procured by existing Money View customers.