How to Link Aadhaar Card with Mobile Number
If there is one document that is necessary for Indian citizens, it is the Aadhaar card. Functioning as an identity as well as address proof, your Aadhaar card is an important document. While procuring this document is easy, there are other procedures that need to be followed such as linking your Aadhaar card to your mobile number for complete functionality. The Supreme Court of India has made it mandatory as doing so can eliminate the possibility of fake documents. The process of linking your mobile number with your Aadhaar card is quite simple and can be done in two ways – Online or by physically visiting an outlet.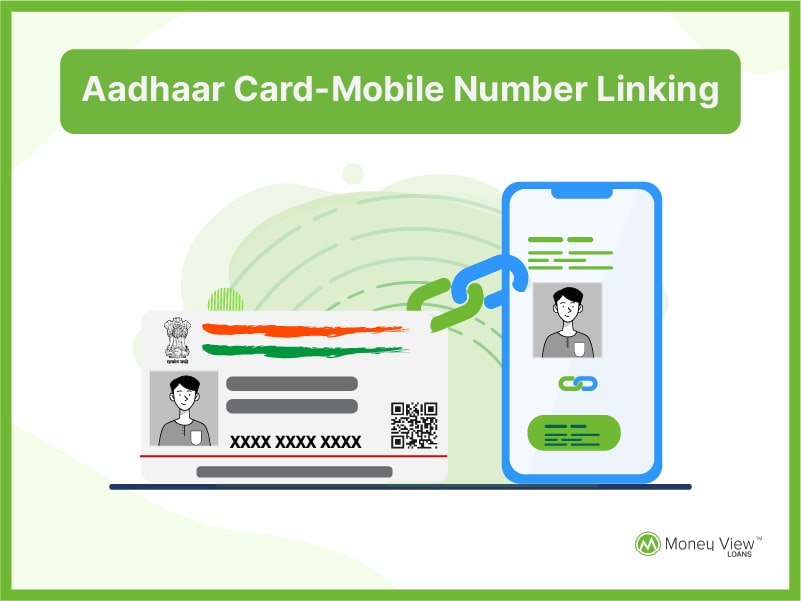 Linking Aadhaar Card with Mobile Number Online
Here's how you can link mobile number with Aadhaar card online:
From your mobile number, dial 14546 and choose between the options 'Indian' or 'NRI'
Provide consent to linking your Aadhaar card with mobile number by pressing '1'
Next, enter the 12-digit Aadhaar number and press '1' to confirm, post which you will receive an OTP on your mobile which will have to be entered
You will then be asked to enter your phone numbe
The next step is to provide your consent to your respective operator to access your name, photo, and date of birth from the UIDAI database
After this you will be read out the last four digits of your mobile number and if correct, you will receive an OTP via SMS which has to be entered
The last step is to press '1' to confirm
And that's it. By following the simple steps listed above, you will be able to link your mobile number and Aadhaar card online.
Linking Aadhaar Card with Mobile Number Offline
Follow the steps below to link your Aadhaar card and mobile number by visiting a store or retailer:
Firstly, you will have to visit your telecom operator's store/outlet with a self-attested copy of your Aadhaar card
You will then have to provide your phone number and the store operator will send an OTP to the number that is to be linked
This OTP needs to be provided for the store operator to verify
Next, provide your fingerprint impression to the operator after which you will receive a confirmation SMS from the telecom operator
The last step is to reply 'Y' to ensure that the entire linking process is complete
By following the steps above, you can ensure that your Aadhaar card and mobile number are linked. The entire process is quick and does not require payment of any kind of fees. The only document that is required is a self-attested copy of the Aadhaar card if the linking is being done at a store. Linking your mobile number with the Aadhaar card has been made mandatory and needs to be done in order to prevent the deactivation of the mobile number. Therefore, getting this done at the earliest is important.