How to link EPF with Aadhaar
Every employee has an EPF or an Employee Provident Fund which needs to be seeded with their Aadhaar.
In case you are searching for 'EPF KYC link Aadhar Card' or 'EPF Aadhar link', read on!
Table of Contents
Linking Aadhaar with EPF
It is now mandatory to link your Aadhaar with your Employee Provident Fund account. Your employer generally provides you with an UAN or a Unique Account Number.
But in case your Aadhaar and EPF are not linked, don't worry. It can done quite easily in the following ways -
How to Link Aadhar with EPF Online
If you are searching for 'how to link Aadhar with EPF', you can do it online by following these simple steps -
STEP-1: Go to the official website of the Employees' Provident Fund Organization.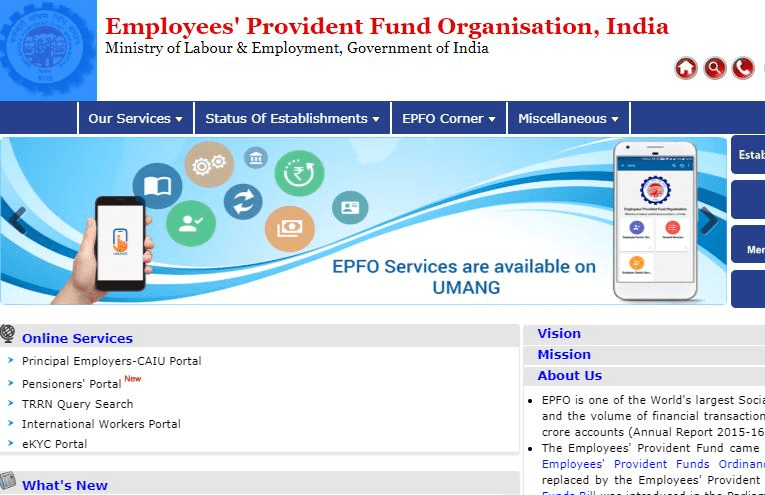 STEP-2: Under the 'Online Services' option, click on the 'eKYC Portal' option. This contains two online sections - one for ePFO field officers, and one for ePFO members.
STEP-3: Go to the 'ePFO member' section and click on the 'Link UAN Aadhaar' option.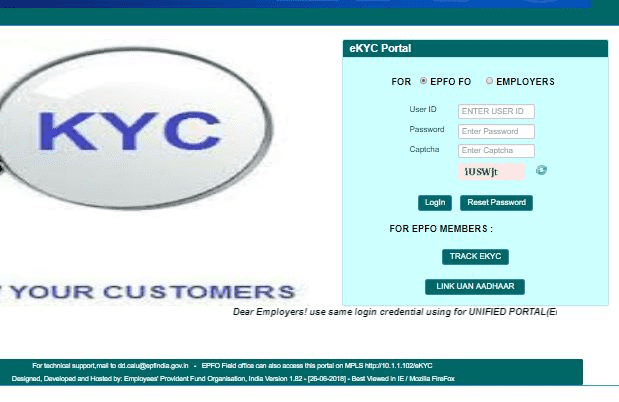 STEP-4: You will be redirected to a page where you will have to provide your UAN and your registered mobile number.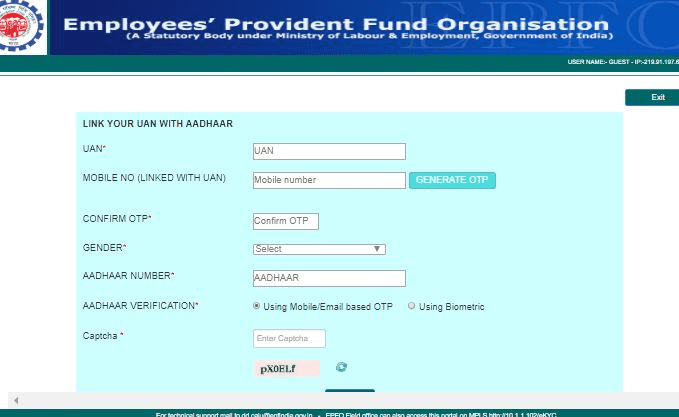 STEP-5: Click on 'Generate OTP' to receive the OTP on your mobile number.
STEP-6: Enter your Aadhaar number and the OTP that you receive.
STEP-7: Once your OTP is successfully verified, your Aadhaar and UAN will be linked.
Please note that currently you cannot link your ePF and your Aadhaar by using this method. In fact, the service of seeding of your Aadhaar and ePF is not available on the Umang website or app as well. Keep an eye out for possible updates in the near future.
Epf Aadhaar link - Offline method
Even though all the online methods are non-functional now, you have ways to link your Aadhaar card and EPF account / UAN offline. There are two ways in which you can do this -
How to Link Aadhaar with EPF by Contacting Your Employer
You can follow these steps for 'EPF aadhar link' by contacting your employer -
In case you are currently employed, request your HR department or the department that handles the PF accounts for all employees.

They can still seed your documents successfully as the online method for employers is still active on the portal.
This way you will be able to link your documents without any hassle.
How to Link Aadhaar with EPF by Filling a Joint Declaration Form
A joint declaration form is used to update or correct information related to your details related to your PF account. It is a combined EPF form that needs to be filled and signed by both the employer and the employee.
You can follow these steps for completing 'Aadhar card link to EPF' by using a joint declaration form -
Download the joint declaration form and fill it with all your current details.

This form can be used to correct as well as link your Aadhaar and EPF account.

Submit self-attested copies of your Aadhaar card and PAN card.

Also submit a letter requesting the service that you want.

Get it signed and stamped by your current employer. [In case, you are not currently employed, it can also be verified by the bank manager in which your PF account is active].

Submit these documents to the PF office where you have your account.
Once submitted to the PF commissioner, it can help you seed your PF account and your Aadhaar. It can also help correct any wrong information in your employee account.
Conclusion
The linking of your Aadhaar number with your EPF account is mandatory and there are many benefits of linking the documents. Some of the benefits are listed here -
When you claim your PF money, the settlement will be faster if your Aadhaar is seeded with your UAN
It will make your account system more transparent and protect you from potential frauds as the Aadhaar is your unique identification number
It will be easier to transfer funds between PF accounts and withdraw from your PF without the help of the employer's digital signature
The last date to link the two documents was 31st December, 2021. But if you are yet to link the two documents, you can easily get in touch with any PF officer or your employer and get it done without any hassle!