How to Activate Netbanking for Your Bank Account?
The use of laptops and mobiles to do banking transactions is growing by leaps and bounds. For this, all major banks have provided netbanking facility that lets you carry out routine banking transactions online using the Internet. Some of the key facilities that can be availed of by using netbanking include
Viewing of account balance
Downloading transaction history for last 5 years
Adding beneficiary and transferring money via IMPS, RTGS, or NEFT
Benefits you can avail of with Netbanking
1. 100% convenience
Major advantage of netbanking is that you aren't limited by a 9 to 5 slot for banking. With netbanking, you can carry out transactions anywhere, anytime. Also you save a lot of time commuting to the bank branch, or waiting in long queues inside the bank. You can also carry out transactions from the comfort of your home or office.
2. A wide range of banking activities possible
You get to view the most up-to-date account balance and other figures through netbanking. Some banks like HDFC allows account holders to carry out more than 200 transactions through the netbanking login.
3. Security at the heart of a good netbanking experience
Banks have implemented two to three levels of security checks to ensure that only the authorized person can transact from a particular login. In addition to the basic login credentials, steps like transaction passwords, OTP sent to registered mobile, and a secure 'questions and answers'-based access (by HDFC) ensures that no unauthorized person can carry out online shopping or making online purchases with your netbanking access. This multi-layered security system makes netbanking a preferred way for many people to carry out transactions or make purchases online.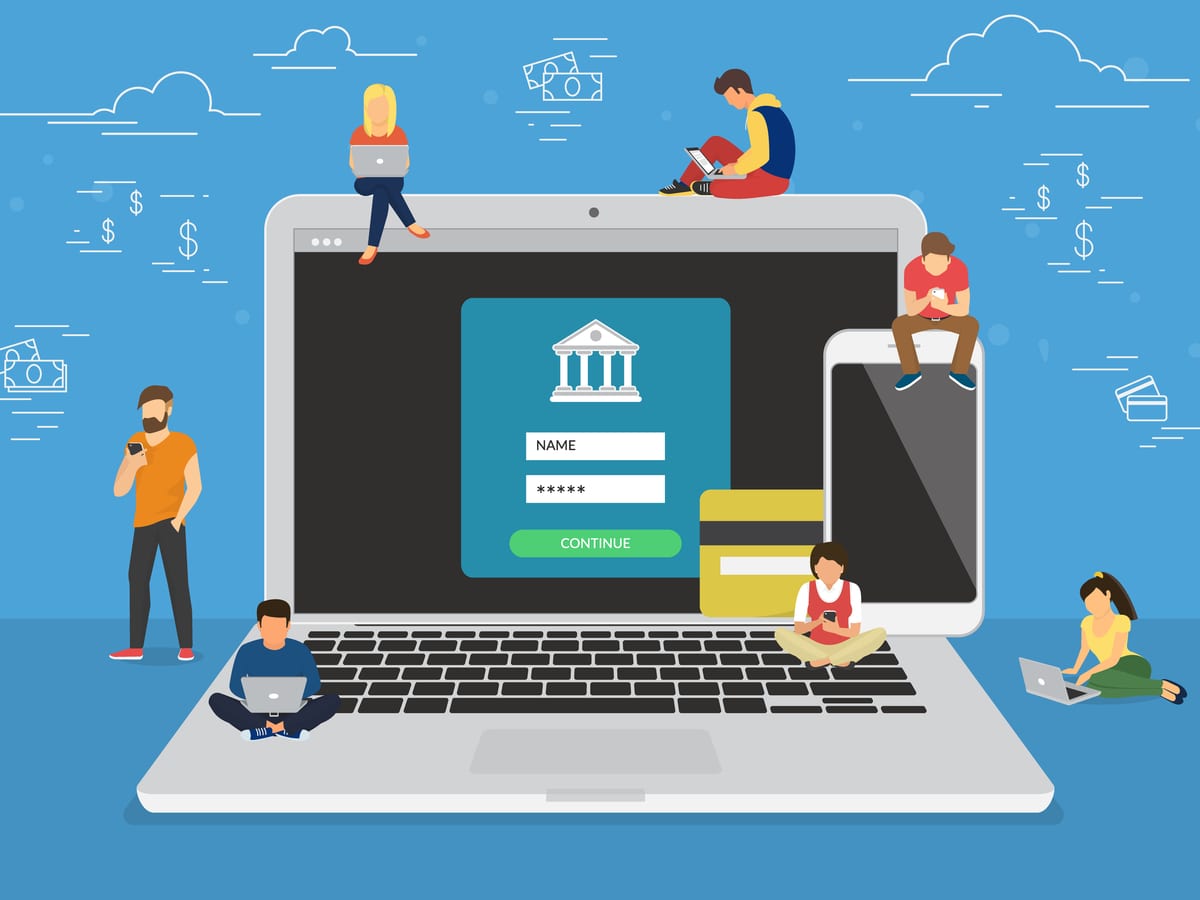 Steps to activate netbanking for different banks
Let's see how you can activate and use netbanking for the below banks:
1. State Bank of India (SBI)
When you access the SBI netbanking portal, you are asked if you are a new user or an existing user.
If you are a new user you can click on it and follow the steps to register yourself for the netbanking.
If you have been provided with an Internet Banking Prepaid Kit (PPK) you need not do the steps as you will already have the login and password.
Enter your Account number, CIF number, branch code and select 'India' as the country
You can now enter your mobile number, and the type of facility ("Full or Limited Transaction Rights" or "View Rights").
You will be shown a captcha code. Enter the code and hit 'submit'.
2. Punjab National Bank (PNB)
In addition to the PNB mobile app , the bank also offers netbanking facility to its customers
Click here to know the process and steps to register for PNB online banking. The steps are mentioned as below –
Login to the PNB netbanking portal
Select the 'Retail' option. Under this, you select 'User'. Now click on 'New User'
Select Internet Banking/Mobile Banking/Both
Feed in your Account Number and select one from "View Only" or "View & Transaction" options
You will be sent an OTP (One Time Password) on your mobile. This will need to be entered now.
Now you will need to keep your debit card details handy. Key in your Card Number and ATM PIN to verify identity.
Now you can provide new passwords for logins and transactions
3. HDFC
Click here to begin the activation process for netbanking. The steps for registering yourself for this facility are as below –
Feed in your Customer ID
Verify your registered mobile number
Post this HDFC will send an OTP(One Time Password) on your mobile. Use this OTP to progress further in the registration process
Choose and feed in your Debit card details
Set up your personal IPIN
Click here to use the online banking site for HDFC.
4. ICICI Bank
ICICI account holders will get their user ID and password with the welcome kit you are provided when you open an account with them
Click here to access ICICI netbanking
5. Axis Bank
You would have got a 9-digit customer Id in your welcome kit when you opened a new bank account with Axis Bank.
You would need this ID to register yourself for the Axis Bank netbanking.
Select the 'first time user' option.
For this, you will need your registered mobile number and debit card ATM PIN.
First time netbanking customers can click here to get started post registration.
6. IDBI
You need to download this form and submit it at the bank branch to activate netbanking account.
Once activated you will get a 'successful registration' message.
Use this and your debit card ATM credential and validate your account to proceed ahead.
Now you can click on 'Set Password Online' to get the password for the account from this
With these steps you can unlock a world of convenience through netbanking. Make sure to use these options to activate and start using your own online banking with your bank account.