Axis Bank Balance Check Number
Axis Bank has made banking hassle-free for its customers. Account holders can now easily check their account balances and keep track of their expenses by simply using any one of many of its services mentioned below.
1800 419 5959
How To Check Axis Bank Account Balance?
Axis Bank has introduced online and offline banking facilities that would allow you to check your account balance from anywhere.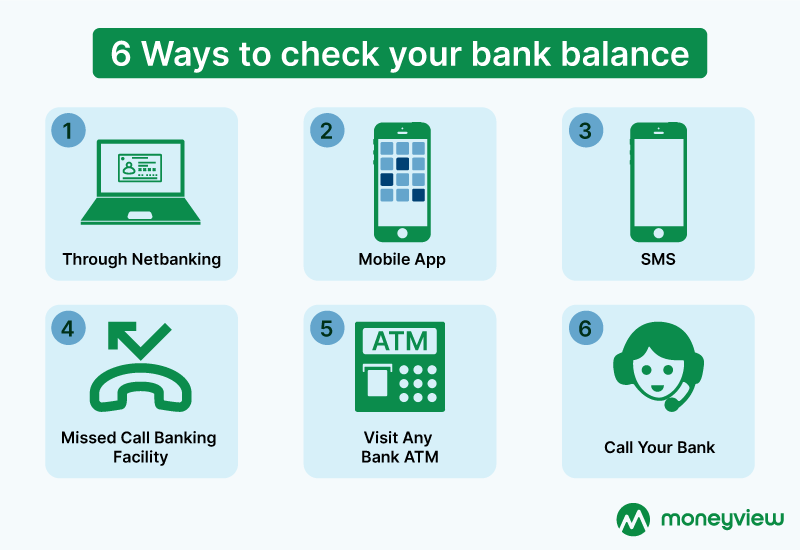 Here is the complete list of ways in which you can check your account balance:
Through Net Banking

Via SMS

Through Missed Call

Mobile Banking

Through Whatsapp

By Visiting the ATM

By Visiting the Nearest Branch

Through Third-Party Apps
1. Axis Bank Balance Check Through Net Banking
Online banking is quite a popular way to know about your account details.
Account holders must first sign up for net banking services to avail this facility.
Here are the steps that you need to follow to check your balance through their net banking system:
Visit the official website of Axis Bank and log in to your personal net banking account using your ID and password

If you do not have your credentials, visit Axis Bank and register for net banking services

Once you have logged in, you will be able to see your account balance on the dashboard.
2. Axis Bank Balance Check Through SMS
People who are not very tech-savvy or do not want to activate net banking services for their accounts can use SMS alerts to know about their bank balance.
There are two ways you can get your account balance through SMS alert:
SMS BAL [account number] to 56161600

SMS BAL [account number] to +918691000002
The account number is optional. If you do not specify the account number, you will receive the account balance of your primary account.
3. Axis Bank Balance Check Through Missed Call
Axis Bank offers missed call facility to its customers through which they can instantly access account information and other services with just a missed call. The customers, however, must first be registered for SMS banking services.
These are the Axis bank balance check numbers that will instantly provide you with your account details.
Account Balance
Dial 1800 419 5959 to get the account balance in English

1800 419 5959

Dial 1800 419 5858 to get your account balance in Hindi

1800 419 5858 (Hindi)
Mini Statement
Dial 1800 419 6969 to get the mini statement in English

1800 419 6969

Dial 1800 419 6868 to get the mini statement in Hindi

1800 419 6868 (Hindi)
These missed call services work without the use of the Internet and are free to use.
4. Check Axis Bank Balance Through Mobile Banking
Axis Bank has also introduced various mobile apps using which customers can easily track their account activities, access banking services, and also check their account balance. The bank offer two apps, namely,
Axis Mobile: Axis Mobile is a safe banking application that offers hundreds of features to ease the life of its users.
You can perform several banking activities such as fund transfers, pay bills, access mini statements, and more.
You can also find out your account balance by simply logging in to your Axis Mobile app.
Axis OK: Axis OK is simple, secure, and multilingual. The app and its services can be accessed offline and it also allows you to choose the language you are comfortable in. Download the app on your smart device and know your balance hassle-free.
5. Axis Bank Balance Check Through Whatsapp
Axis Bank has introduced another service to satisfy the banking needs of its customers. Now, Axis Bank account holders can avail its services through WhatsApp.
Follow the below instructions to get your Axis Bank account balance through WhatsApp:
Initiate a conversation with the bank by sending 'Hi' to 7036165000 on WhatsApp

Request your Account balance and then, provide the last four digits of your account number

You will receive a text on WhatsApp displaying your account balance
Through WhatsApp banking, you can conduct various banking activities from requesting FD details and credit card details to applying for pre-approved loans and ordering checkbooks.
6. Check Axis Bank Balance Through the ATM
Another way to check your account balance easily is through the ATM and your debit card.
Go to your nearest ATM

Insert or swipe your debit card on the machine

Enter your PIN and choose the 'Balance Inquiry' or 'Check Balance' option

Your account balance will then be displayed on the screen
7. Check Account Balance At Axis Bank
You can also directly check your account balance at the Axis Bank branch. Axis Bank offers two ways to check your balance:
Placing a Request: You can provide your account information to the bank employee who will procure your transaction details and bank balance for you.

Updating the Passbook: A passbook is issued by all banks for all account holders. When you update this passbook at the bank, you will be able to view all your transaction details and your current account balance, as well.
8. Check Axis Bank Account Balance Using Other Third-Party Apps
The rise of digitalization has given way to several UPI platforms and apps that allow you to perform banking activities through their applications. You can view your account balance by following these steps:
Open your UPI app and link your Axis bank account to the app by providing your account details

On the home page of the app, select the 'Balance Check' option

Provide your UPI PIN and the app will display your account balance