UAN Number Activation Online
Employees' Provident Fund is an essential part of the retirement kitty of employees. We have written in detail about all that you need to know about the EPF, the contribution needed rules for withdrawal, etc.
Earlier, the only way to get to know your EPF balance was to make a visit to the local EPFO office or wait for the Annual EPF statement despatched to your employer. However, all that is a thing of the past now.
Various initiatives have been undertaken by the EPFO to make transactions easier for its subscribers. The introduction of the UAN and the online portal has been some of these initiatives.
What is UAN?
UAN or Universal Account Number is a 12 digit number provided by the Employees' Provident Fund Organisation to all the employees who subscribe to EPF. With this number, an employee can easily do all transactions relating to the EPF on the EPFO website or through the UMANG App of the Government
How To Activate UAN Number?
Your UAN has to be activated before you can make any transactions on the site. You can activate your UAN in simple steps as mentioned below
Make sure you have your UAN and the PF member ID with you before you start the process.
Step 1: Visit the EPFO website and select the For Employees tab from the Services Drop Down menu.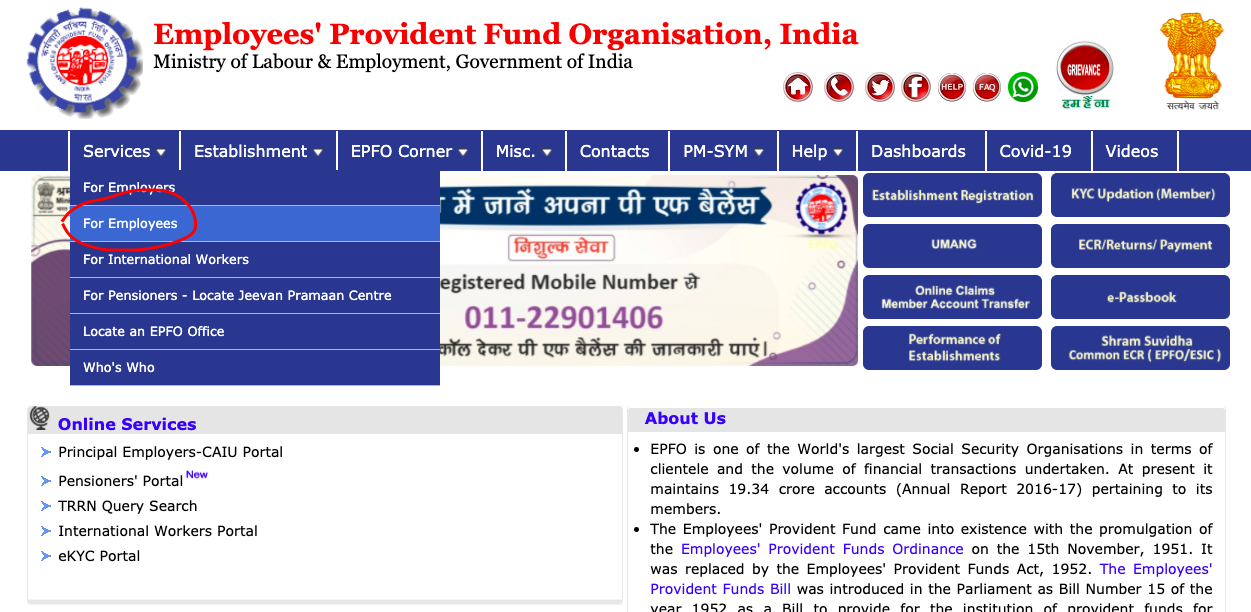 Step 2: Click on the "Member UAN/Online Services" under the section of Services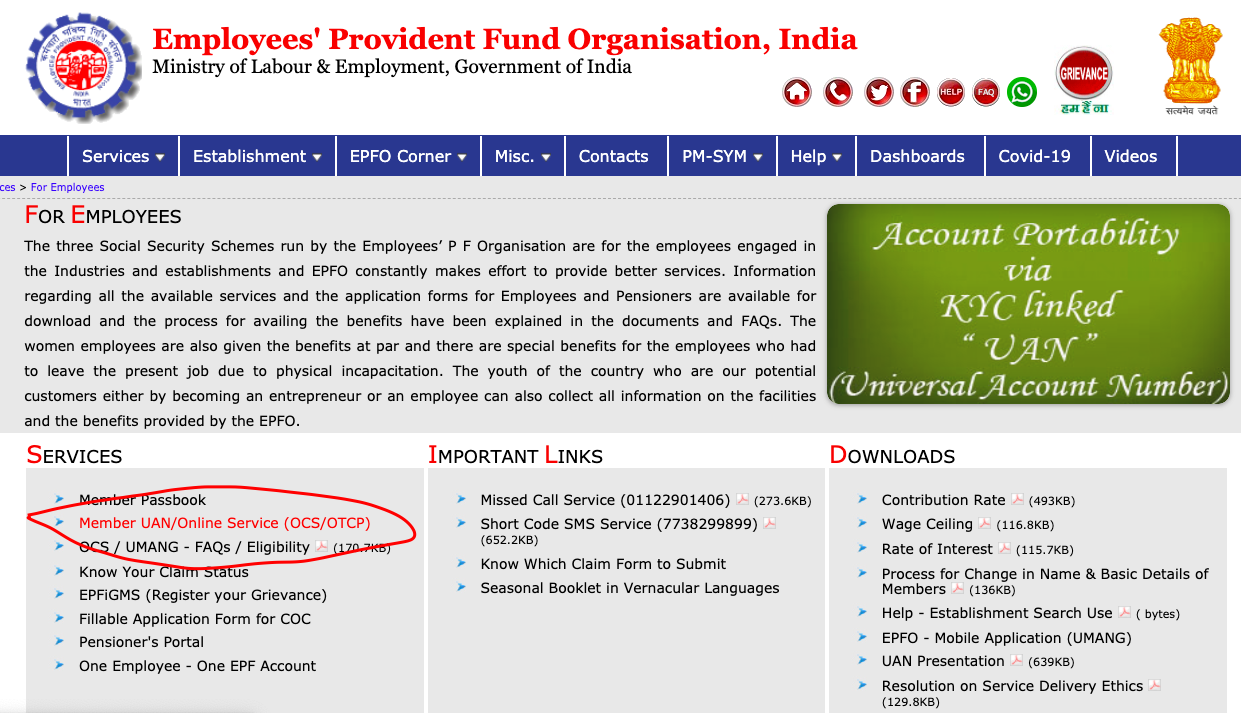 Step 3: You come on to the UAN Member Portal. Here click on "'Activate your UAN', which you can find under 'Important Links' on the right-hand side.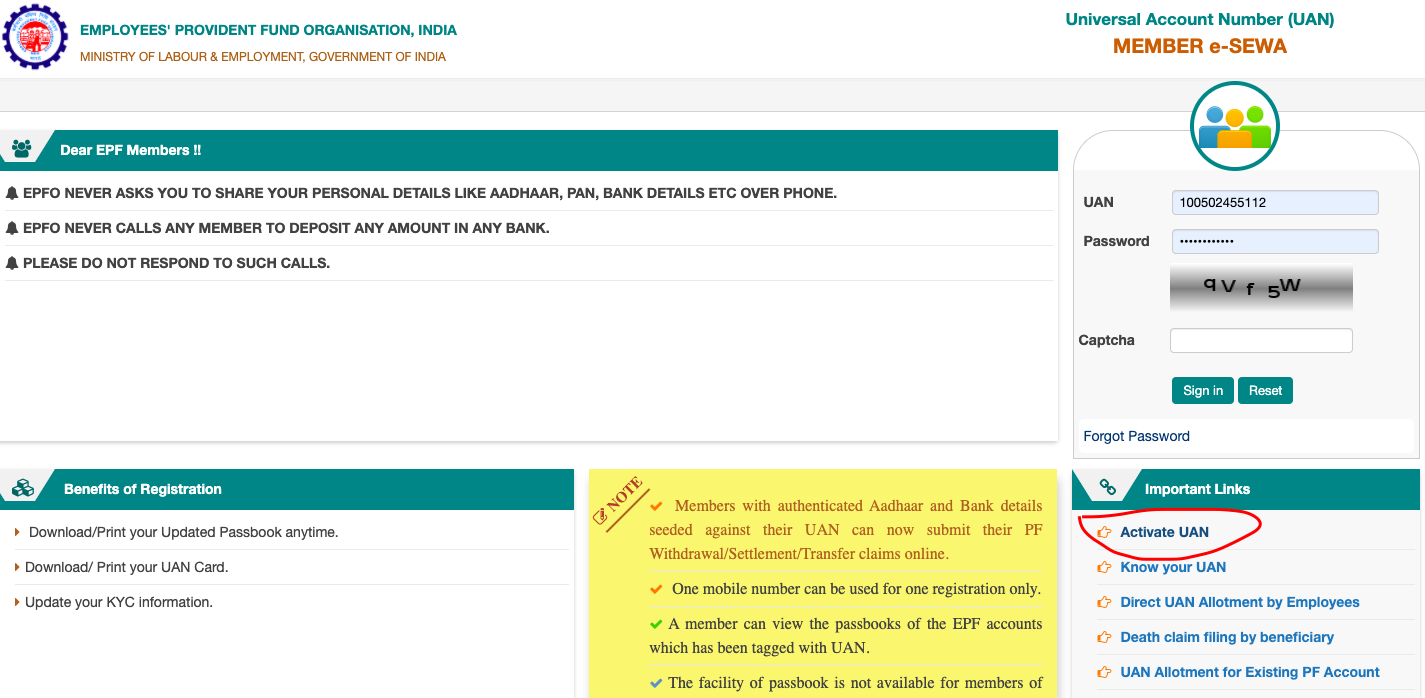 Step 4: Filling up of Personal Particulars Enter appropriate details which match the EPFO details :
Universal Account Number or UAN.
Your Provident Fund Member ID
PAN or Aadhaar and
Enter your personal details like Phone No, DOB, etc
Enter the captcha code and click on 'Get authorization PIN'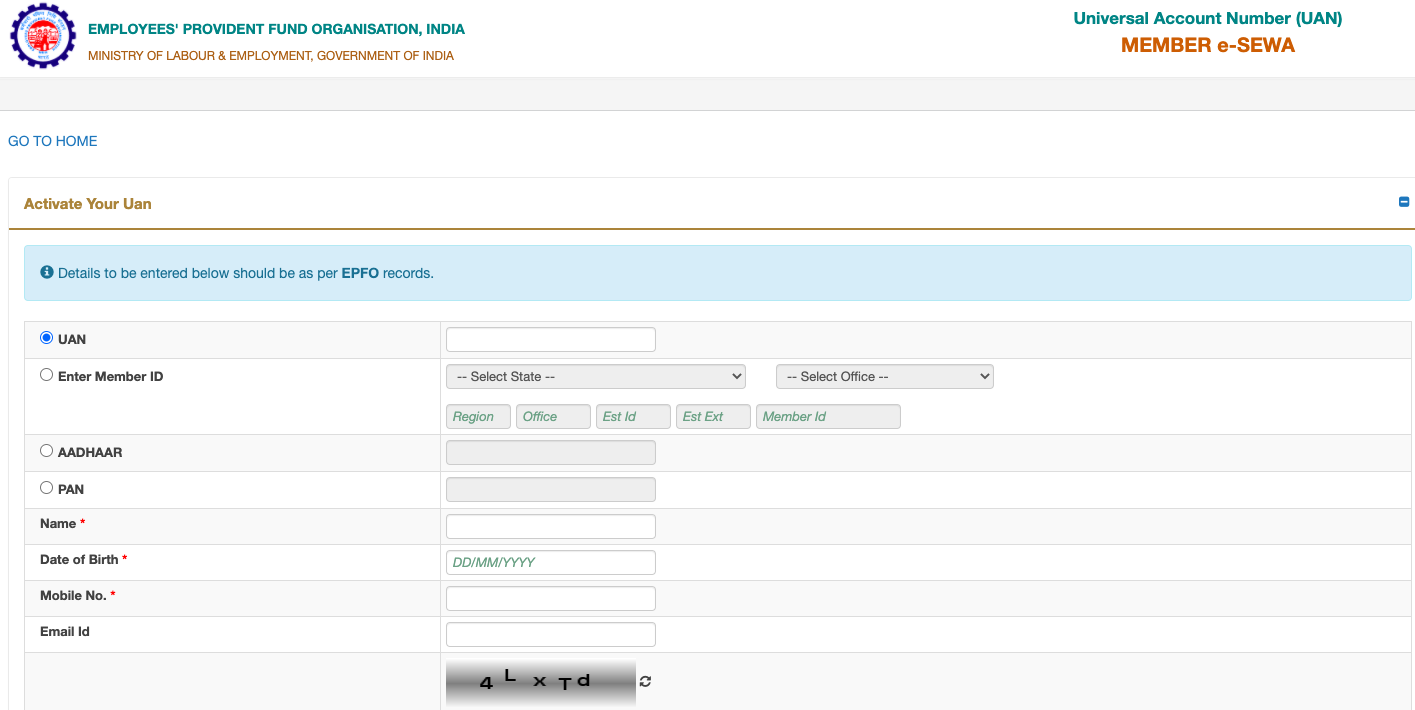 Step 5: Validation and Activation of UAN
You will then receive an OTP on your registered mobile number. Enter the OTP received on the website and click on the "I Agree Back" button. Then, click on 'Validate OTP and Activate UAN' to activate your UAN. Once the UAN is activated, you would receive a password for you to log in. After logging in you can change your password or do other transactions on the site.
How is the EPFO Portal Helpful to An Employee?
EPFO is a single portal that allows you to carry out all the transactions for your PF account. It is extremely useful to an employee in more than one way.
Some of the ways in which an employee can make the best use of the EFPO portal are:
All your PF accounts are linked with a single number which is the UAN. Even if you change your employer, you need not withdraw your PF balance or submit a number of forms for changing your employer details. All you need to do is submit your UAN to your employer and all your PF accounts can be viewed under a single account.
You can easily withdraw your EPF balance for allowed reasons from the portal by submitting claims online. However, your Aadhaar and Bank account details have to be linked to your UAN to clear a claim online. There is a detailed description of the various forms that you may need to submit for various occasions. You may check here for more information.
Status of your claim can also be checked on the site.
Checking balance in EPF accounts is also a breeze on the EPFO portal.
It is also possible to keep a track of all transactions on your account through SMS alerts that can be enabled over the portal.
Activating your UAN is very easy, do it and make the best use of the EFPO portal for your benefit.
Conclusion
In conclusion, activating your UAN number is a simple and straightforward process that can be done online through the EPFO portal. Make sure you have all the necessary information on hand, such as your UAN, mobile number, and member ID, before you begin the activation process. By following the steps outlined in the activation process, you can easily activate your UAN and gain access to a range of EPF-related services and benefits. If you encounter any issues during the activation process, don't hesitate to contact the EPFO for assistance.