Personal Loan for Self Employed
The need for some extra cash may arise unannounced and it can be an arduous task to arrange the money at short notice. To save yourself from such unwelcome emergencies, one of the better options is a personal loan. If you are a self-employed individual, you can easily apply for an instant personal loan on the Money View app to meet your short-term business or personal requirements.
Quick Disbursement: If your loan application is approved, the disbursement can happen within 2 hours of approval. This is one of the primary highlights of Money View instant loans and would be of great help to you particularly when the need is urgent.
Features & Benefits of Money View Instant Loan for Self Employed
Money View stands as one of the best instant loan providers for self-employed individuals. What makes it a good choice to explore is its long list of attractive features and benefits that the applicant enjoys.
Here are the top features and benefits of Money View instant loans for self-employed business people:
Instant Eligibility Check: You can save your precious time by checking your eligibility for the loan in just 2 minutes. This implies that you don't have to do the rounds of any bank to get a loan and thus save yourself from all the associated hassles.
No Paperwork: By applying for loans on Money View, you avoid the dull and tedious paperwork, which is part of the procedures of the conventional way of loan application.
Decide the Amount and Repayment Time: Depending on your credit score and income, you can opt for an amount in between Rs.10,000 and Rs.5,00,000. You also get the option to choose a repayment period of up to 5 years to repay the loan.
Super Convenient: Money View's digital platform makes the entire loan application process extremely simple and highly safe. From application to document submission to agreement review and loan disbursement, everything happens right on your phone/laptop.
Auto Repayment: Just like the digital application process, your loan repayment EMIs can easily be paid online through the auto-debit option (NACH mandate). This implies that you don't have to set any monthly installment reminders. You can also pay the EMI manually through the 'Pay Now' option on the money view loans app.
Collateral-Free: You do not need stress about pledging any collateral or asset to get your personal loan through Money View. If you are eligible for the loan and have submitted all the required documents, the loan amount would be disbursed within hours.
Low-Interest Rates: Being aware of the overwhelming pressure of high-interest rates on the borrower, Money View offers instant loans with interest rates as low as 1.33% per month.
Reliable and Secure: The Money View app is digitally secure and every transaction carried out through it is entirely safe. Also, the team boasts of an efficient customer service department to take care of all your queries.
Apply from Anywhere in India: Because the process is entirely digital, you can apply for a loan and get it approved and disbursed from any location in the country.
Our Loan Eligibility Criteria for Self Employed Individuals
If you are a self-employed person, you are eligible for a Money View Instant personal loan if you meet the following criteria:
Loan Criteria
Self Employed
Minimum monthly in-hand income
Rs. 25,000
Age
In between 21 years and 57 years
Credit Score

650 or more (for CIBIL Score)

750 or more (for Experian Score)

Income Proof
Last 2 years' ITR
** Please note that the income should be credited to your bank account every month.
Our Instant Personal Loan Fees and Charges
Our fees, charges and interest rates, all are pocket-friendly and the best in the market.
Type of Charges
Amount
Interest Rate
1.33% per month onwards
Loan Processing Charges
2.5% to 6% of the approved loan amount
Loan Foreclosure Charges

NIL

Before paying the full loan amount, a minimum of 3 EMIs should have been paid
Part-payment isn't allowed

Interest on Overdue EMIs
2% per month on the overdue EMI/Principal loan amount
Cheque Bounce Penalty
Rs. 500 per bounce
Loan Cancellation Charges
NIL (apart from the interest for the period between loan disbursement and cancellation. Processing fees will also be retained)
How to Get Personal Loans for Self-Employed People with Low Credit Score
Usually, apart from other factors, different financial institutions or banks need individuals to have a good credit score to approve their loan application. The minimum score that banks want applicants to have is 750.
However, not every person in need of money may have a good or satisfactory credit score. As your credit score depends on several factors like payment history, credit utilization ratio, current liabilities, etc., not every individual with a relatively low credit score is a willful defaulter.
This is why Money View considers loan applications even from individuals with a relatively low credit score of 650 or more (CIBIL score) and 750 or more (Experian score).
How to Apply for a Personal Loan for Self-Employed on Money View?
You can apply for an instant personal loan on Money View by following these simple steps:
Eligibility Check: Check the maximum amount that you are eligible for by furnishing the basic details asked for on the Money View website.
Download the App: After knowing your eligibility for the loan, download the Money View Loans app from Google Play Store and sign in/ log in to your account.
Select Your Loan Plan: In the Money View app, you would find the option to choose your loan amount and the repayment period as per your convenience.
Upload Documents: Next, you would get the list of documents that you need to upload to apply for the loan. Fill out all the details on the form and ensure that you upload the entire set of specified documents.
NACH Form Submission: On submitting the documents and the form, Money View would verify the same and share a NACH form with you. You must take a printout of this form and sign on it before uploading its scanned copy on the app.
Loan Agreement: Once you upload the NACH copy, you would receive a loan agreement, which you'll need to review and submit on the app. Once it's done, the approved loan amount would be credited into your bank account within a few hours.
Documents Required to Apply a Personal Loan for Self Employed
If you are self-employed, you would need to upload the following documents while applying for an instant personal loan on Money View.
| ID Proof | Address Proof | Income Proof |
| --- | --- | --- |
| Aadhaar Card | Aadhaar Card | Last 3 months' bank statements in PDF format |
| PAN Card | Ration Card | Last 2 years' Income Tax Returns |
| Valid Driver's License | Valid Driver's License | |
| Valid Indian Passport | Valid Indian Passport | |
| Voter ID Card | Voter ID Card | |
| | Bank Statement/ Passbook – Generated within the last 60 days | |
| | Utility Bill – (Telephone Bill/Electricity Bill/Gas Bill/Water Bill) – Generated within the last 60 days | |
Here are a few of the benefits we offer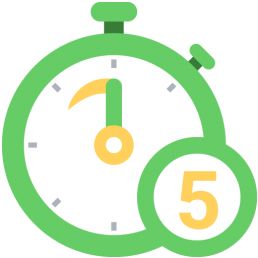 Super fast loan approval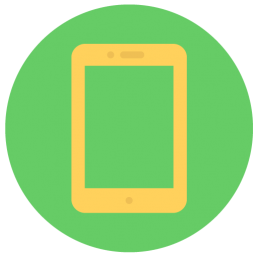 Paperless Bliss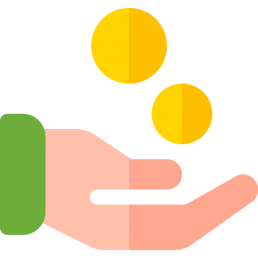 Flexibility to suit your needs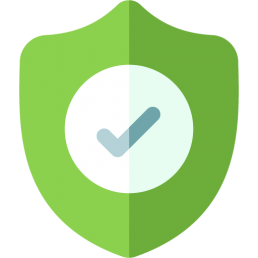 Secure