Emergency Loan Online
Emergencies can come up at any time in life. It could be a medical condition of a dear one, last-minute urgency to pay school or college fee, wedding expenses, end of the month cash crunch or any condition that might present a requirement for cash. In situations like these, it is very important for anyone to get a loan without any delay from a dependable source.
Features & Benefits of an Emergency Loan
A loan could be qualified as an emergency loan only when it meets the following conditions
Here are a few of the benefits we offer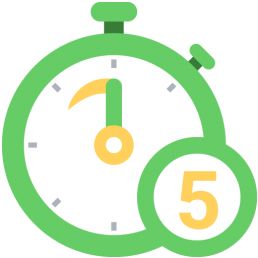 Super fast loan approval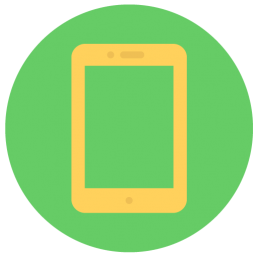 Paperless Bliss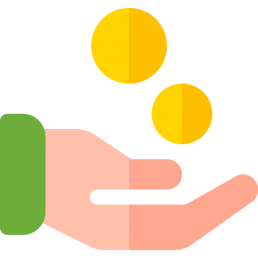 Flexibility to suit your needs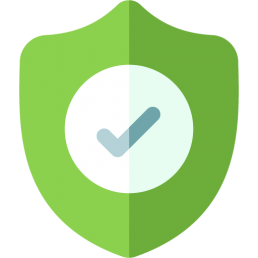 Secure
Quick Disbursal: The loan should be disbursed in the least amount of time.
Minimum Documentation: An emergency personal should need the submission of minimum documentation.
Secure and Reliable: The source from which you are borrowing should be trustworthy and should follow the right processes.
Pocket-Friendly: The rate of interest and other charges should be competitive and not add an additional financial burden on you.
Why Should You Apply for Emergency Personal Loan from Money View?
A personal loan can qualify as an emergency loan when it meets all the features mentioned above. With instant personal loans from MoneyView you can tick all of these features and more than that, so it comes across as the best option when you need an emergency personal loan in India.
Some of the reasons why MoneyView loans qualify as the best online emergency loan are:
Wide Range of Loan Amount: Flexibility in borrowing the amount as per your need. Money View allows you to borrow any amount starting from Rs. 10,000 up to Rs. 5,00,000.
Longer Repayment Tenure: There is no pressure of repaying the loan in a period of time. You could choose a tenure of up to 5 years. This allows you to space out your repayments according to your other financial commitments.
Quicker Disbursement: Loan amount is disbursed to your account in just 2 HOURS of approval. This ensures that you can take care of the emergency situation as soon as possible.
Pocket-Friendly Interest Rates: Benefit from low-interest rates starting from 1.33% per month. This translates into lower EMIs on your loans.
Paperless Process: When in an emergency situation, you can't go around collecting and submitting various documents for the loan. Money View Emergency Personal Loans requires just 3 documents and that too in the digital format which can be easily found on your smartphone /computer. From documentation to repayment, the entire process is done digitally.
Loans for Low Credit Score: An emergency situation doesn't allow you to wait for your credit score to improve. We understand that individuals could end up with a low credit score due to various reasons. Our alternate credit model ensures that even those with low credit scores are also allowed emergency loans.
No guarantor required: Our personal emergency loans do not need the provision of any collateral or guarantor. Just meeting our eligibility criteria and qualifying for approval is good for us to lend to you.
How Do You Apply for Emergency Loans from Money View?
MoneyView Personal Loans is the best choice for an emergency loan online in India because of the ease involved in the application and the disbursal process. We understand the emergency you could be in, therefore we have designed an extremely simple process of application.
Read more about our Four Step Application Process here:
Step 1: Check Your Eligibility online in just 2 minutes by submitting a few details.
Step 2: Based on your eligibility, choose a custom loan amount and the repayment period that suits your financial needs.
Step 3: Provide your personal details and upload the necessary documents, all on the app or website for us to validate your details.
Step 4: Get the loan amount disbursed to your account in 2 hours of approval.
Interest Rates and Other Charges for an Emergency Personal Loan from MoneyView
When you apply for an emergency personal loan, you are already in a delicate financial position. In this case, it pays to choose an emergency personal loan that offers competitive interest and other charges so that you are not burdened about the payment of EMIs after availing the loan.
Money View's instant personal loan comes with competitive rates and charges that won't burn a hole in your pocket. Do not believe it? Read on !!
Loan Criteria
Fees & Charges
Interest Rate on the Loan
Starts from as low as 1.33% per month
Processing Charges
Between 2.5% to 6.0% of the approved loan amount
Loan Foreclosure Charges

No charges for prepayment after payment of regular EMIs for a minimum of 3 months
Part -prepayments are not allowed

Interest on Overdue EMIs
2% per month on the overdue EMI/Principal loan amount
Cheque Bounce Charges
Rs 500/- for every instance
Loan Cancellation
No additional charges will be levied apart from the interest amount for the period between loan disbursement and loan cancellation. Processing fees will also be retained.
Documents Required for An Online Emergency Personal Loan from Money View
Easy and minimal documentation is one of the key requirements of an emergency personal loan. Our personal loans are low on documentation. We would want you to submit just 3 documents for your loan approval.
Identity Proof: Valid government-issued identity proof with your Date of Birth clearly visible. It could be anything - Aadhaar Card, PAN Card, Valid Driver's License, Valid Indian Passport or Voter ID Card.
Address Proof: Valid documents showing your current address pin code can be submitted as proof of your address. We accept any document like Aadhaar Card, Ration Card, Voter Id, Utility Bills (Telephone/Electricity/Water) or Bank Statement. Please note the utility bills or bank statements should have been generated in the last 60days.
Income Proof: A) For the salaried employees: Last 3 months' bank statements salary credits or your last 3 months' salary slips with important details, including your employer's name is legible.
Income Proof: B) If you're self-employed: Last 3 months' bank statements in PDF format or your last 2 years' Income Tax Returns with important details, including tax paid details being legible.
Top Situations to Apply for an Instant Emergency Loan
Emergency situations cannot be defined in strict terms as the conditions may differ from person to person. However, some of the situations in which you can apply for an instant emergency loan could be
To meet medical emergencies
To bear expenses of school or college fees
Emergency travel expenses
Breakdown of vehicles or gadgets
Wedding Expenses
Relocation expenses
Emergency expenses in case of natural calamities
To Meet expenses towards family events or festivals
Month-end cash crunch
To pay down-payment on other loans
Tips to Increase Your Emergency Loan Approval Chances
In case of emergencies, it is highly important that your loan gets approved with the least amount of effort. We have some tips to ensure that you increase your chances of getting an approval on your loan.
Meet Credit Score Requirement: We offer online emergency loans to individuals with a minimum of CIBIL score of 650 and an Experian Score of 750. In addition, we have our alternate credit scoring models that assess your creditworthiness. Therefore it pays to have a good credit score while applying for an instant emergency loan online.
Minimum Income: Money View is looking to make credit accessible to as many individuals as possible, therefore we lend even to those with lower incomes. However, our minimum in-hand income requirement is Rs 13,500 for salaried employees and Rs 25,000 for the self-employed. Make sure you fit in the minimum income criteria to be eligible for the loan. We also require that all income is credited to your bank account and not received in cash.
Do not have too Many Lines of Credit Open: Having too many loans or other commitments like credit cards, etc may lower your eligibility for availing loans in the future. Therefore, borrow only when it is necessary and only as much as you can comfortably pay back. Borrowing too often also causes hard inquiries on your PAN, thereby reducing your credit score.
Submission of the right documents: Submitting the right documents which are approved by us as proof for that particular category is very important for getting your instant emergency loan approved. It might be good for you to check the list of approved documents here.
Furnishing of Correct Information: Providing information like your PAN and Aadhaar numbers without errors is very essential for quicker processing of your loan application.