Medical Loans
We live in a world where lifestyle diseases and other medical emergencies have become quite common. At the same time, the cost of medical procedures and treatments is increasing day-by-day. Though there are medical insurances that provide cover for meeting these expenses, they are not adequate, many a time leaving individuals in a lurch for the need of funds or emptying out the entire savings.
What is a Medical Loan?
A Medical Loan is any such loan that is availed to meet the medical expenses in case of a medical emergency or even for a planned treatment of a medical condition. This could include the cost of surgeries or the procedure, medicines, specialist fees, diagnostic tests, hospital costs in the form of room rent, consumables, etc.
Unlike home loans, education loans or auto loans, there is no specific loan for medical expenses. You would have to avail a personal loan to meet medical expenses.
Sources from Where a Medical Loan can be applied for
A medical loan or a personal loan for meeting medical expenses can be availed from the following sources
Banks and Financial Institutions
Online Private Lenders
Key Advantages of Applying for Medical Loans from Money View
When you are in need of a medical loan, your finances are clearly stretched and you are unable to meet extra expenses on the account of medical needs from your regular budget. In cases like these, it is important that the loan is available at the earliest and at a rate that doesn't pinch your pocket.
Personal Loans from Money View comes with a host of advantages that make it an ideal choice for a medical loan at any time. Some of the benefits being:
Wide Range of Loan Amount

We offer loans between Rs 10000 to Rs 5,00000 which helps you to choose an amount based on your need for a medical loan.

Flexible Tenure

Our loans come with a flexible payment tenure that can be chosen by you. It could range anywhere for up to 60 months.

Faster Disbursal

When in need of a medical loan, time is of prime importance. We understand that you might not have the time to wait for a loan. Therefore our eligibility check takes 2 minutes and disbursal is done within 2 business hours of loan approval so that you can attend to the emergency at the earliest.

Pocket-friendly Interest Rates

When in need of funds for medical needs, you wouldn't want to be burdened with heavy EMIs after availing of the loan. Therefore Money View loan is the ideal option for a medical loan as it comes with low-interest rates starting from 1.33% per month.

Loans for Low Credit Score

Money View Personal Loans are available even to those with low credit scores. Our minimum requirement is a CIBIL score of 650 or an Experian Credit Score of 750. This ensures that credit is made available even to those with a low credit score.

Transparent Eligibility Criteria

All lenders set eligibility criteria for their borrowers. We at Money View have ensured our eligibility criteria is most transparent and simple so that it is clearly understood by our applicants.

Entirely Paperless Process

The entire process of loan approval to disbursal is digital, requiring no submission of any documents in physical form. All you need to do is upload copies of the required documents for the approval of your loan.
Interest Rates and other charges on Medical Loans
Wherever you go in for a loan, one of the first things that anyone takes into account is the rate of interest and other fees charged on the loan. This is more so true when the loan in question is a medical emergency loan. Money View loans come with highly competitive interest rates and other charges.
Fees & Charges
Amount to be Paid
Interest Rate on the Loan
Starts from as low as 1.33% per month
Loan Processing Charges
Starting from 2.5% and going up to 6% of the approved loan amount
Part/Full Payment of the Loan (Loan Foreclosure)

No part payments are allowed
For full payment of your loan, you should have paid a minimum of 3 EMIs. Check our FAQ section for more details

Interest on Overdue EMIs
2% per month on the overdue EMI/Principal loan amount
Cheque Bounce Charges
Rs.500/- for every bounce
Loan Cancellation
No additional charges will be levied apart from the interest amount for the period between loan disbursement and loan cancellation. Processing fees will also be retained.
The Application Process for a Medical Loan on Money View
The entire process of loan approval and loan disbursement happens online on our website or on our app. Our loan application process is extremely simple which can be completed in just 4 steps as enumerated below.
Check Your Eligibility –

Find out the maximum loan amount you're eligible for on our website or app in 2 minutes

CSelect Your Plan –

Choose a custom loan amount and the repayment period that suits your financial needs

Upload Your Documents –

Provide your personal details and upload the necessary documents, all on the app or website

Get the Loan Amount –

Get the loan amount disbursed to your account in 2 hours of approval
Here are a few of the benefits we offer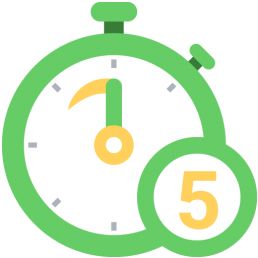 Super fast loan approval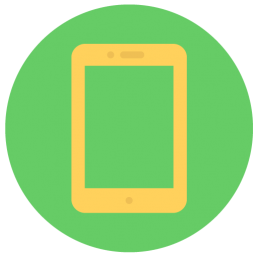 Paperless Bliss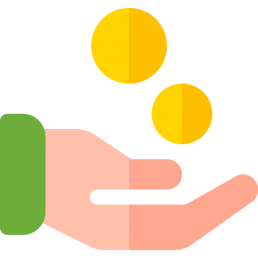 Flexibility to suit your needs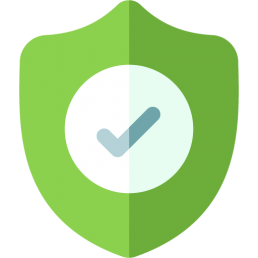 Secure