Startup Business Loans
This is probably the best time for starting up a business in India. The start-up ecosystem is firing on all cylinders inspired by the success of big-wigs like Flipkart, Byju's, BookMyShow and many more that can be listed here.
Ideas and execution are undoubtedly important. However, equally important is access to finance. Capital is absolutely necessary for a business to run its operations.
A start-up business loan is one among the many available sources of finances for a startup.
Loan for Business Start-Ups in India
Business Start-up loans in India are available through many sources in India. The main ones being:
Government Loans for Start Ups
Business Loans for Start-ups from banks and other NBFCs
Business Loans from fintech/online lenders
Personal loans
Let's explore the various kinds of possible loans in detail.
Government Loans for Start-ups
The Govt of India is keen on enabling the start-up sector in the country and hence allows many different types of loans especially catered for this sector. Some of the popular loans allowed by the Govt are.
Pradhan Mantri Mudra Yojana
Popularly known as the Mudra Yojana too, this scheme introduced by the Government looks at supporting MSMEs.Businesses can decide to avail one of the three categories of loans depending upon their state of the business. They are:
Shishu is meant for starting a business - Loans up to Rs 50000
Kishore can be availed for strengthening a business and the loan amounts can range between Rs 100000- Rs 500000
Tarun for established businesses wherein the loans amounts can range
Between Rs 500000- Rs 1000000
Loans for business under PMMY can be availed at all nationalized banks, Non-banking financial institutions, co-operative banks, small finance banks and at micro-financial institutions as well.
Credit Guarantee Scheme for Micro and Small Enterprise
Most of the micro and small enterprises find it very difficult to raise loans due to lack of collateral. So, CGSMSE was launched by the Government of India in 2000 to provide funds for micro and small enterprises.
The loans under this scheme are collateral-free, specially meant for new and existing micro and small enterprise units. The eligible amount under this scheme can go up to Rs 1 crore.
The Credit Guarantee Trust established under this scheme acts as a guarantor to the lender. It provides coverage of up to 75% of the loan amount, in case the borrower defaults on the loan.
Business Loans from Banks / NBFCs
Banks and other sources of finance like non-banking financial institutions, etc provide business loans to startups. The loan amounts and the conditions needed to be eligible for a business loan can vary between lenders.
Business loans can take the form of short term loans like working capital loans or overdrafts or be longer in the term. The interest rate is not generally very high on these loans.
However, the documentation and the eligibility conditions needed to avail of a business loan can be very hard, especially for a start-up.
Business Loans from Fintech/Online Lenders
There are many online/fintech lenders that specialise in lending to the small and upcoming businesses. The documentation needs and eligibility criteria are very relaxed in comparison to the business loans allowed by banks and Nbfcs. The disbursal is also faster than banks/NBFCs.
Therefore availing of business loans from an online fintech lender may be a more easier way of meeting the demand for funds for an upcoming business.
However, this loan may not work for starting a business, as fintech lenders also look for certain documents in support of the business operations and profitability.
Personal Loans
Are you surprised to see personal loans under the list of loans available for business loans for start-ups?
For a start-up which does not have much to show in the form of documentation and finds it hard to meet the eligibility criteria of being in business for a certain number of years or profitability ratios, personal loans come across as an easy to avail of option.
Personal loans fit the bill as they can be availed even by the promoters. The eligibility criteria for a personal loan is pretty relaxed and can be availed in the shortest period of time when you avail of a personal loan from the best online lender.
Moreover, the interest on a personal loan can be claimed as a business expense which comes across as an added advantage.
Our Personal Loans Can Be a Preferred Choice of Loan for a Start-up Business
A personal loan might come across as the preferred choice for a loan when you are looking at funds for starting up your business. Money View is an instant online personal loan that can be availed instead of a business loan.
Read on to find out more about some of the features and benefits of a Money View personal loan for a start-up
Eligibility check for an instant personal loan happens in 2 minutes on our website or app saving you the time to pay attention to other business needs.
Enjoy the flexibility in deciding the loan amount. Borrow any amount starting from Rs. 10,000 and going up to Rs. 5,00,000.
Businesses do not start making money from Day 1. So we allow you to choose a repayment tenure of up to 5yrs.
The loan amount is disbursed to your account in just 2 HOURS of approval
Our interest rates start from 1.33% p.m which is not only competitive but also pocket-friendly.
Forget about submitting tons of documentation and spending hours at a bank. Our entire process of loan application through loan disbursal happens online.
Low credit score or no business credit score? You can still get a loan with our alternate credit model.
Here are a few of the benefits we offer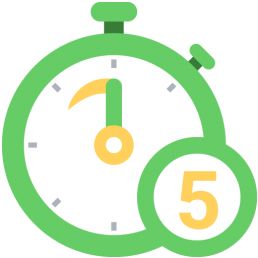 Super fast loan approval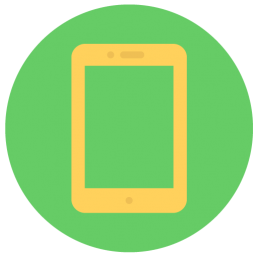 Paperless Bliss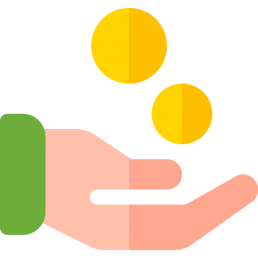 Flexibility to suit your needs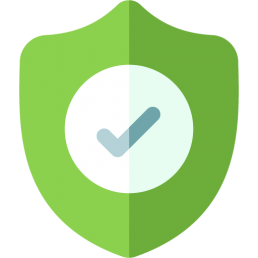 Secure